Things to do in Bucharest this November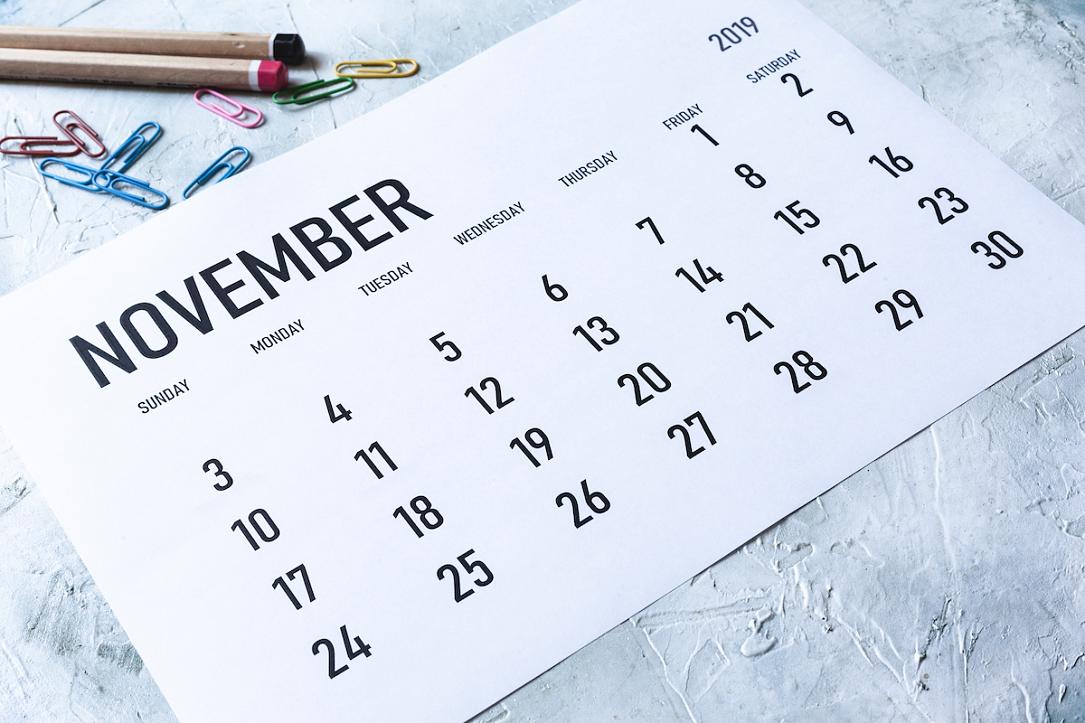 Lara Fabian returns to Bucharest in November, but there are plenty of other events happening in the capital city this month, including film and music festivals, ballet performances and the Bucharest Gaming Week. On a political note, Romania will elect its president this month. Plus, the Black Friday sales event is happening in November.
Go to a live music concert
Several top international artists will perform in the Romanian capital in November, among them Belgian-Italian singer Lara Fabian, Hungarian pianist Havasi, and Portuguese singer Ana Moura.
Lara Fabian will return to Bucharest in November for two concerts set to take place at Sala Palatului. The shows, which will be organized on November 18 and November 19, are part of the singer's "50 World Tour," which celebrates the artist's 50th birthday. Tickets can be purchased online here.
Havasi will also perform for his fans in Bucharest in November, bringing his latest concert show to the Romanian capital on November 9. There are two performances scheduled on the same day, at 16:00 and at 20:00, and both will take place at Sala Palatului. Tickets can still be purchased online here.
Meanwhile, on November 17, Ana Moura will bring once again the fado music rhythms on the Sala Palatului stage. Tickets cost between RON 120 and RON 290 and can be purchased online here.
More events in Bucharest – choose your favorite
Several other events are happening in Bucharest in November, among them a film festival, a jazz music festival, and an event dedicated to Asian traditions and cuisine.
UrbanEye film festival will return with a new edition between November 6 and November 10 at Elvire Popesco cinema and Arcub. The event will look at the connection between nature and the city, inviting the public to ponder how man modeled nature by seeing films such as Anthropocene: The Human Epoch, Zhalanash - Empty Shore, or see how the concepts of living and home are defined in other parts of the country in The Human Shelter. Read more about the event here.
Dedicated to the powerful creative energy of the Dadaist phenomenon, this year's SoNoRo chamber music festival will be organized between November 1 and November 10 at several venues in Bucharest, such as the Cotroceni Palace, the Museum of Recent Art, the St. Iosif Cathedral, and Sala Radio. Further details are available here.
Jazz Up! Fest, which is scheduled for November 21-23, will bring to Bucharest some of the biggest names of the international or local jazz scene. The event will take place at Sala Radio and Green Hours. Further details here.
Around the same period, Asia Fest will bring Asian traditions and customs to Bucharest. The event, which is scheduled to take place at Romexpo between November 22 and November 24, will give visitors the chance to discover and enjoy the Asian cuisine, outfits and music. Details here.
Meanwhile, a new edition of the International Tattoo Convention Bucharest will be organized at the Bragadiru Palace between November 1 and November 3. You can find more about it here.
A temporary museum that will put the spotlight on the history of local brands and advertising campaigns will open at Arcub in Bucharest on November 8. The main attraction of the Made in RO museum will be the exhibition of Romanian advertising art and product design that will give visitors the chance to see a collection of authentic memorabilia of iconic brands, old newspapers and magazines, posters, packaging, consumer goods, cosmetics, toys, textiles and other objects that tell the story of how the creative industries and local brands have developed and changed in Romania. Read more about it here.
Enjoy a musical or a ballet performance
With a cast that includes Loredana, Razvan Vasilescu, Adrian Nour and Lucian Ionescu, the We Will Rock You musical will return to Sala Palatului in Bucharest in November. We Will Rock You is a WonderTheatre production and includes 22 of the famous band Queen's compositions, performed by 25 actors. Two performances are scheduled for next month, on November 13 and November 14, and tickets can be purchased online at Iabilet.ro. Read more about it here.
A special event dedicated to ballet fans will be organized on November 25-27, also at Sala Palatului, namely the Russian Ballet Festival. The program of the three-day event is as follows: Monday, November 25 – The Nutcracker; Tuesday, November 26 - Giselle; Wednesday, November 27 – Swan Lake. Tickets are available online here.
Discover the latest video games at the Bucharest Gaming Week
A new edition of the Bucharest Gaming Week will be organized between November 4 and November 10. The event brings together electronic sports enthusiasts, gamers and youtubers, as well as the most important game developers in Romania and the newest games.
A series of connected events dedicated to the game development industry will be organized at several venues in Bucharest between November 4 and November 8, while the main event is scheduled for the November 9-10 weekend and will take place at the Parliament Palace. Find out more here.
Don't forget about the Black Friday sales event
As usual, Black Friday, the biggest sales event of the year, will take place in November and, according to eMAG, the largest online retailer in Romania, the exact date is November 15. On this day, you can find almost everything at a discount, be it small or large appliances, personal care products, fashion items, TV sets, phones, cars, gold bars or even holidays.
However, keep in mind that other online or offline stores may decide to offer discounts for more than one day or on a day other than November 15.
Keep your eyes on the news – Romania is electing its president
Romania organizes presidential elections in November, with the first round being scheduled for November 10. Romanians living abroad can vote on November 8, 9, and 10. The second round of the presidential elections will be held on November 24, with the diaspora being able to vote on November 22, 23 and 24.
The main candidates are current president Klaus Iohannis, who is also the candidate with the highest chances of winning the elections, Viorica Dancila - dismissed prime minister and head of the Social Democratic Party (PSD), and Dan Barna – the president of the Save Romania Union (USR) party and the candidate of the 2020 USR PLUS Alliance.
(Photo source: ID 156113704 © Golib Tolibov - Dreamstime.com)
Normal