First Romanian team to row the Atlantic Ocean sets new world record for speed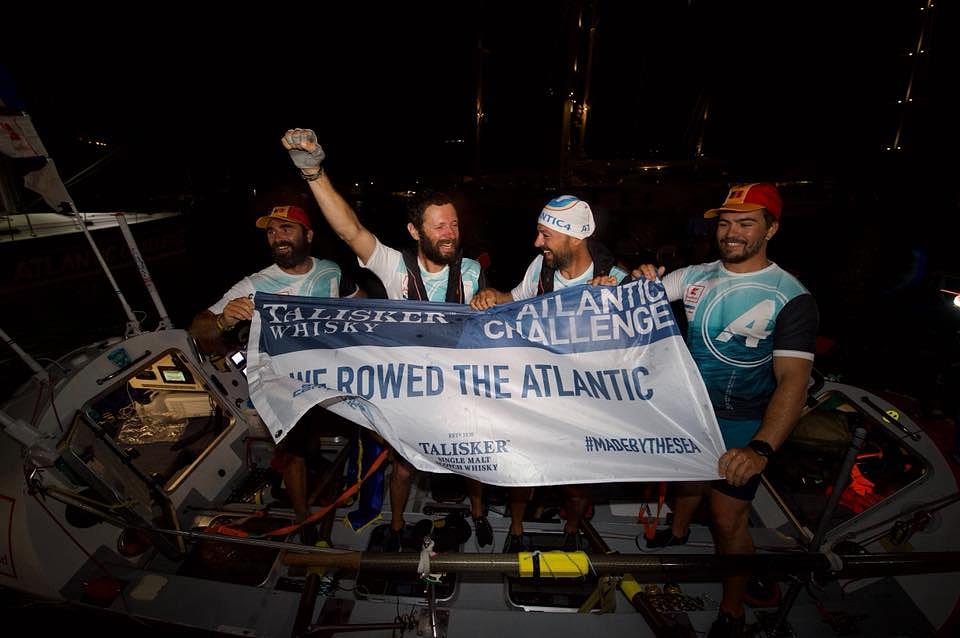 Atlantic4, the first Romanian team to row the Atlantic Ocean, completed the 2017 Talisker Whisky Atlantic Challenge with a time of 38 days, 14 hours and 32 minutes.
Thus, they have set a new world record for the fastest four-member Pure boat crossing the Atlantic, beating the record time of 44 days, 20 hours and 22 minutes previously set by All Beans No Monkeys.
The Romanian team, which was the first team in Romania and Eastern Europe to participate in the world's most difficult rowing race - the Talisker Whiskey Atlantic Challenge, left La Gomera (Spain) on December 14, 2017, and arrived in Antigua (the Caribbean) on January 22, 2018. They finished 12th in the overall ranking and fourth in the four-member category.
The four Romanians, namely Vasile Oşean, Andrei Roşu, Ionut Olteanu and Marius Alexe, were greeted on the shore of the ocean by their families, friends, organizers, and supporters. Moreover, the moment was even more special for Ionut, who decided to propose to his girlfriend.
Atlantic4 crossed the Atlantic Ocean with the aim of raising funds for the construction of a socio-medical Hospice center in Romania for children diagnosed with rare or life-limiting diseases. Donations can still be made here.
Last year, Atlantic4 also managed to cross the Black Sea in a rowboat, setting a new world record for speed.
Irina Marica, irina.marica@romania-insider.com
Normal