Anti-Government protests continue in Romania for fifth day in a row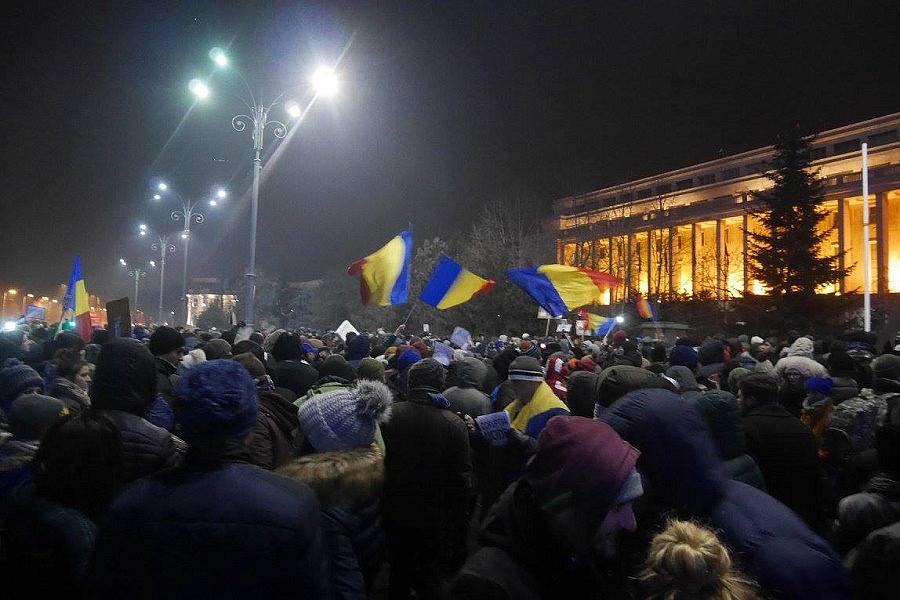 Tens of thousands of people went to the streets in Bucharest and other cities in Romania for the fifth day in a row to protests against the Government's decision to weaken the fight against corruption through an emergency ordinance that changes the Criminal Code.
In Bucharest, the protests started before noon, when several thousand parents took their children in the Victoriei Square, for an event called "Education for Democracy".
Then, around 16:00, some 15,000 started a march from Victoriei Square to the Constitution Square, where they made a human chain around the Parliament's Palace. The 35,000 people who took part in this event then returned to the Victoriei Square, where they joined the crowd that started to form again in front of the Government.
There were over 50,000 people in front of the Government at 20:00, according to Digi24.ro.
Prime Minister Sorin Grindeanu was expected to make a statement at 20:20.
Normal