57th Karlovy Vary IFF: Romanian feature film enters Proxima competition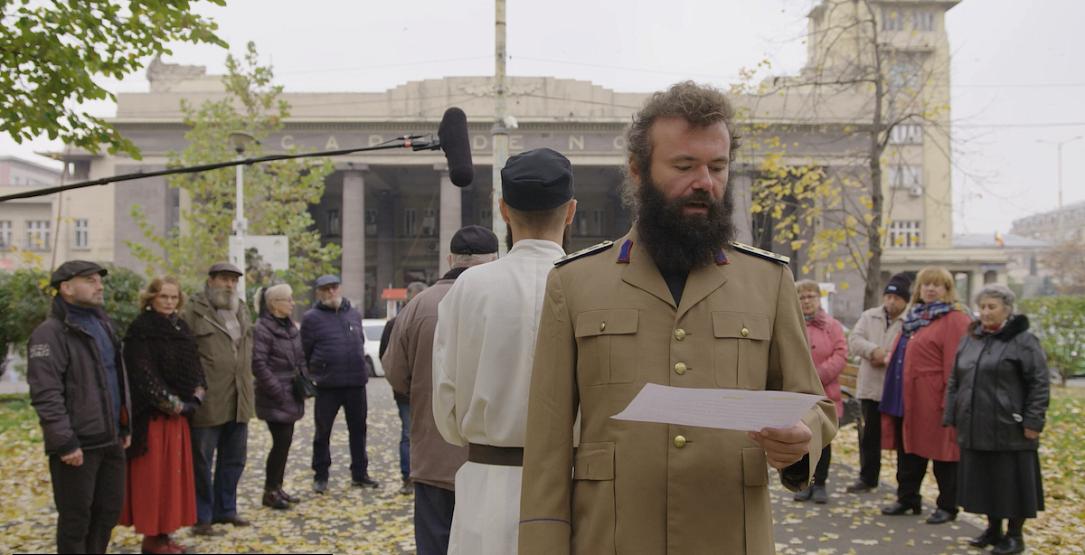 Romanian feature film Arsenie. An Amazing Afterlife/Arsenie. Viața de apoi, a road movie documentary written and directed by Alexandru Solomon, has been selected in the Proxima competition of the 57th Karlovy Vary International Film Festival (IFF). The event will take place between June 30 and July 8.
Alexandru Solomon's film follows in the footsteps of Arsenie Boca in a staged pilgrimage. The pilgrims and the filmmaker re-enact scenes from Boca's life, discuss the miracles ascribed to him, and reflect on the current state of the world. Through the eyes of the believers and under the direction of a skeptical filmmaker, the film captures how Romanian society is reflected in the image of this man considered holy by many, yet to be canonized.
Alexandru Solomon said: "In the midst of our frustrations, the hypnotic gaze of a monk dead for more than three decades promises us a better world. A disillusioned world, which has lost faith in everything, expects from this future saint the miracle of changes that have not happened before. The legend of father Arsenie Boca fills the void left by the disillusions of the last 30 years."
He added: "After a rather ordinary life for his times, Arsenie Boca enjoys an extraordinary afterlife, becoming not only a saviour for millions or an omnipresent brand but also an icon of the troubled times we live in."
The film's producers are Ada Solomon, Diana Caravia, Adrien Chef, and Paul Thiltges.
The Proxima section, launched in 2022, replaced the festival's second competition, East of the West, with the aim of giving space to new voices and established filmmakers by removing geographical limitations. The complete selection is available here.
irina.marica@romania-insider.com
(Photo source: PR)
Normal