Over 800 volunteers build 36 social houses in five days in Romania's Bacau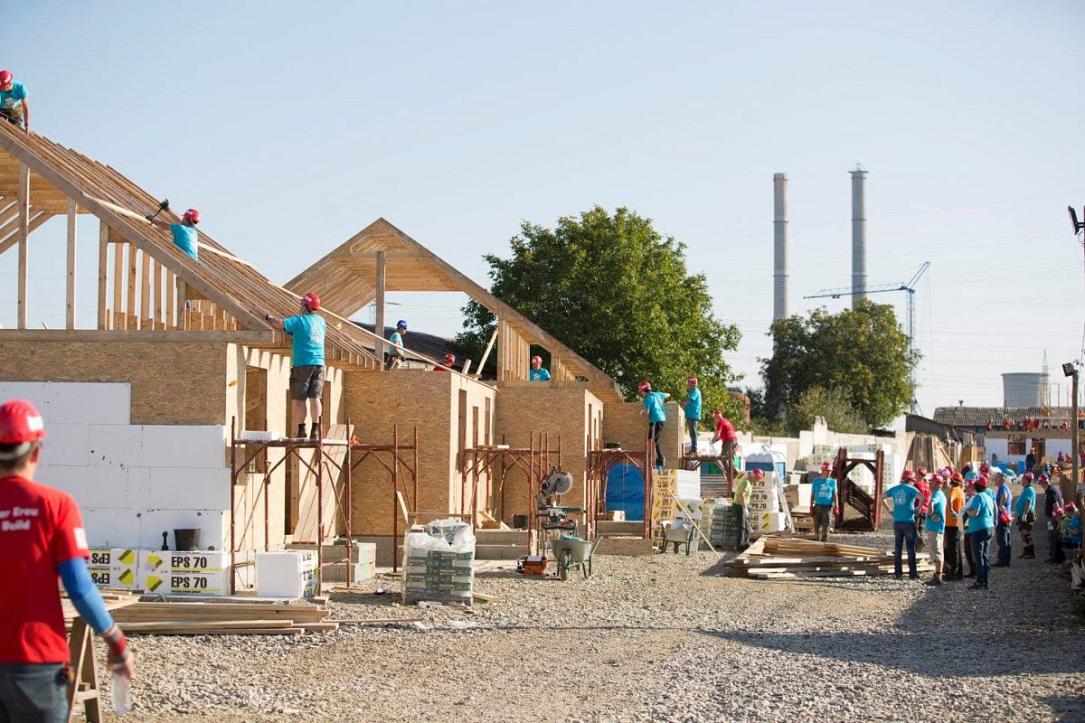 More than 820 volunteers worked for five days last week to build 36 houses for families with low incomes in the city of Bacau, in Eastern Romania.
The volunteers came to Bacau from several countries around the world to take part in this year's edition of Big Build, the largest event of accelerated building and volunteering in Europe, organized by local non-profit organization Habitat for Humanity Romania.
Olympic athletes, TV stars, employees of Habitat for Humanity Romania partner companies, students or people who have taken five days off to participate in this event managed to build 36 houses together with the beneficiary families. The teams of volunteers were guided and helped by 100 construction specialists who supervised the construction work.
The volunteers built duplex, triplex and quadruplex houses with two or three rooms. A total of 36 families with low incomes will live here starting next year.
The 36 social houses are located in Izvoarele neighborhood in Bacau, next to the eight houses built during the 2015 Big Build event.
Big Build is Habitat for Humanity Romania's way to mark World Habitat Day and draw attention to one of the fundamental human rights: to have decent housing. Romania faces the most severe statistics in the European Union on housing: 52% of the country's population is living in overcrowded conditions, and 21.5% of homes are in an advanced stage of degradation, requiring urgent repairs. Over 12% of Romanians can't keep their homes warm during the cold season. In addition, about 5 million Romanians live in poverty.
Irina Marica, irina.marica@romania-insider.com
Normal