YouTube Rewind 2016: Who are this year's most popular performers in Romania?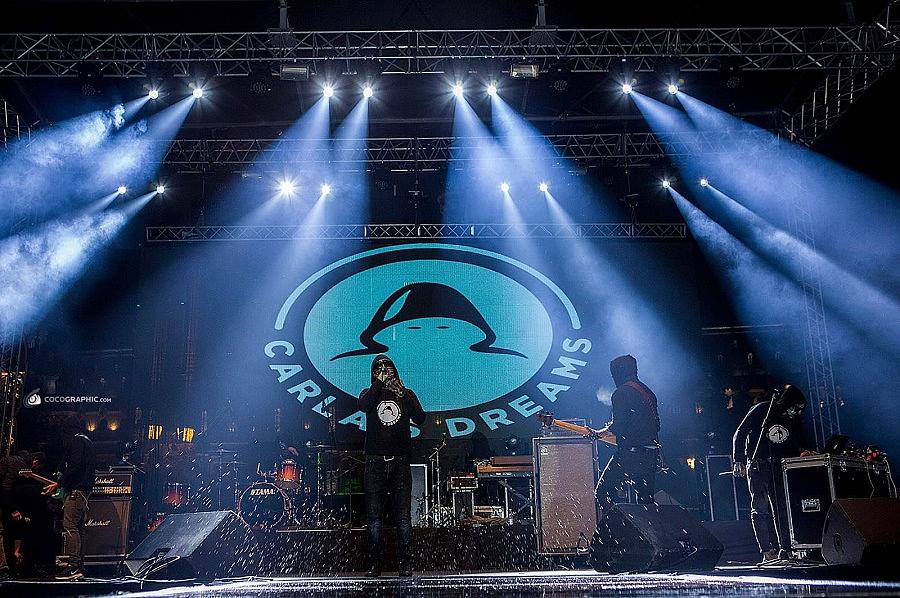 Moldovan music band Carla's Dreams have been the most popular artists in Romania considering Google's YouTube Rewind 2016 ranking, which includes the most viewed music videos of the year.
Carla's Dreams have three videos in top five, including the first two places in the ranking. The song Sub Pielea Mea | #eroina (Under My Skin | #heroine) was the most viewed music video in Romania in 2016. Launched in January 2016, the video has reached over 55 million views on YouTube.
Second is Acele (The Needles) also by Carla's Dreams, and third is the Indian-inspired song Condimente (Condiments) by Romanian artists Nosfe and Ruby. Popular Romanian singer Andra also has two songs in the ranking, one of which is a colaboration with Spanish singer David Bisbal.
The only foreign video in top 10 is French-Jamaican DJ Willy William's Ego.
Here is the full top 10:
Carla's Dreams - Sub Pielea Mea | #eroina (Official Video)
2. Carla's Dreams - Acele (Official Video)
3. Nosfe feat. Ruby - Condimente (Official Video)
4. Willy William - Ego (Official Music Video)
5. Carla's Dreams - Imperfect | Official Video
6. Andra feat. David Bisbal - Without You (Official Video)
7. Nicole Cherry feat Connect-R - Se poarta vara (Official Video)
8. Andra - Iubirea Schimba Tot (Official Video)
9. Delia & Deepcentral - Gura ta (Official Video)
10. Vescan feat. Florin Ristei - Las-o... (Xsession Version)
Carla's Dreams is a Moldovan musical project which started in 2012. The band is an anonymous group of singers and composers who sing in Romanian, English, and Russian. During concerts, the band's vocalist wears hood and sunglasses, and his face is masked to hide his identity.
Carla's Dream's became known in Romania in 2013 when they launched the song P.O.H.U.I. together with Romanian singer Inna. They also collaborated with Loredana and Delia.
Local comedy sketches and gigs dominate the non-music category of the ranking.
Over 6.5 million Romanians watch Youtube videos every month
What do Romanians watch most on YouTube?
Normal