US President Trump praises Romanian President for fight against corruption, increasing defense spending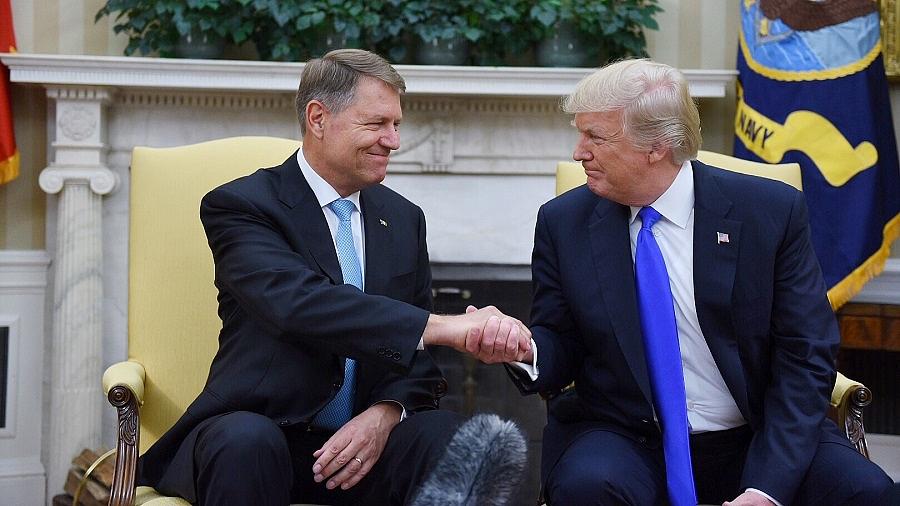 Romania's President Klaus Iohannis received a warm welcome from US President Donald Trump before their meeting at the White House on Friday, June 9.
"It's a great honor to have you. Being a true ally, wonderful country, and a great relationship, and that relationship, as you know, as of moments ago is getting even better. So, thank you very much for being here. It's my honor," US President Donald Trump said before his meeting with the Romanian President.
After the meeting, the two presidents held a common press conference in which Donald Trump praised Klaus Iohannis for leading the fight against corruption in Romania and for the country's efforts to increase its defense spending.
"I want to recognize President Iohannis for his leadership in committing Romania this year to increase its defense spending from 1.4% of GDP to over 2%. We hope our other NATO allies will follow Romania's lead in meeting their financial obligations and paying their fair share for the cost of defense," President Trump said.
"Mr. President, I want to applaud your courage and your courageous efforts in Romania to fight corruption and defend the rule of law. This work is necessary to create an environment where trade and commerce can flourish and where citizens can prosper. I look forward to working with you to deepen the ties of both commerce and culture between our two countries," The US President added.
He also said that the future the future of Romania and the country's relations with the United States is very bright. "The relation has been good but now it's stronger than ever," Trump concluded.
Romania celebrates this year 20 years of strategic partnership with the US, a thing that the two presidents have emphasized in their speeches. "It's important to know that this partnership with the United States of America shaped Romania as it is today. Romania, a solid democracy with a solid sustainable economic growth, Romania which stands together with US troops in Afghanistan, we stand together in Iraq (…) This partnership has to become stronger," Romanian President Klaus Iohannis said.
He also pointed out that Romania, which stands of NATO's Eastern flank, heavily relies on the US for defense. Iohannis also said that it was in the interest of the US to have a strong European union as a partner and to maintain the transatlantic link, which is at the basis of the Western civilization. "NATO and the EU don't have to compete against each other. They have to work together in such a manner as to produce synergetic effects, make NATO stronger, make Europe stronger, and make the US stronger."
The Romanian President also said that the stronger partnership between the US and Romania will lead "very soon" to an enhanced economic exchange.
The full press conference is available here.
Normal