Three Romanian ministers resign after six-hour long party meeting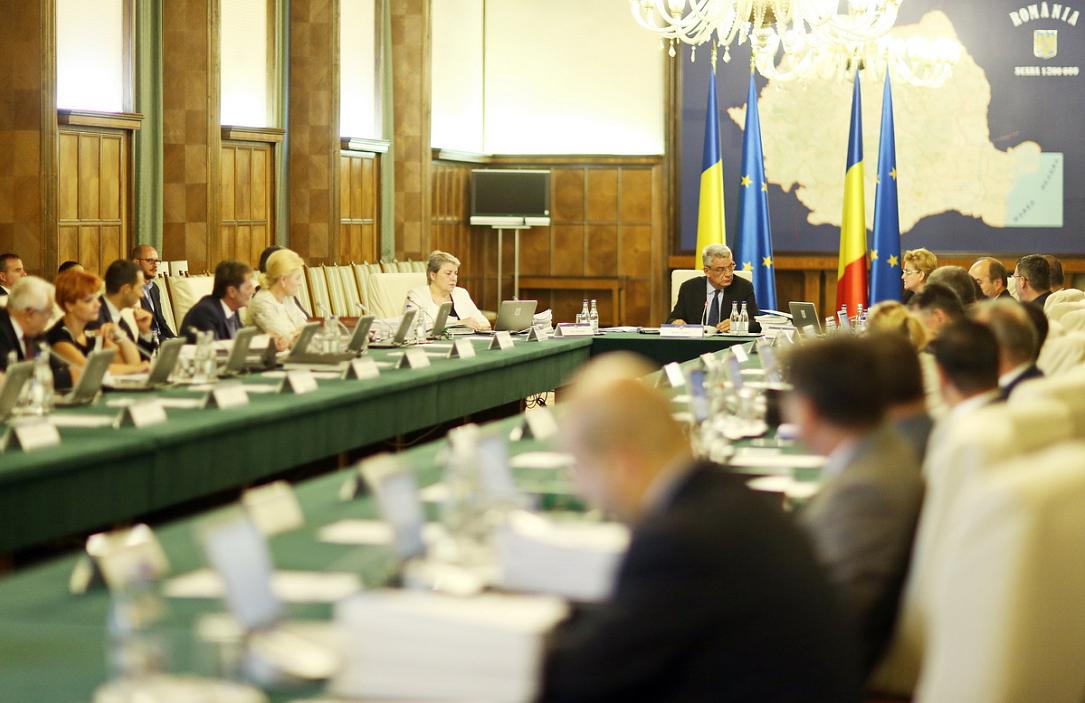 Three Social Democrat ministers in the Mihai Tudose Government will resign, Liviu Dragnea, leader of the Social Democratic Party (PSD), announced on Thursday evening.
These include deputy prime minister and development minister Sevil Shhaideh, EU funds minister Rovana Plumb and transport minister Razvan Cuc. Dragnea made the announcement after a six-hour long meeting of the party's Executive Committee.
The National Anticorruption Directorate (DNA) has recently decided to start prosecuting Sevil Shhaideh and Rovana Plumb for issuing a government decision in 2013 for the transfer of an island on the Danube from the Environment Ministry to the Teleorman County Council and then to a private company connected to Social Democratic leader Liviu Dragnea.
Prime minister Mihai Tudose said earlier this week that he wanted the investigated ministers out of his cabinet as they affected the Romanian government's image in Brussels. He also hinted that he is ready to resign if the party didn't accept the cabinet reshuffle, which would result in the government's fall after just three months.
President Klaus Iohannis put even more pressure on PSD saying that should another PSD government fall he would think twice before naming another PM proposed by the party.
PSD leader Liviu Dragnea thus had a difficult decision to make: either let the investigated ministers go and open the way for more such cases in the future or let Tudose resign, which could result in PSD losing the government. The party came up with a "compromise" solution as the two investigated ministers handed in their resignations. Transport minister Razvan Cucu, who had been criticized on several occasions by the PM, also resigned.
"Everybody" asked the three ministers during the party congress to give up their resignations, Dragnea explained. Tudose added that he had nothing to say against Sevil Shhaideh and Rovana Plumb. He also said that there hadn't been a war, and there was no winner.
However, the three ministers' resignation in the party congress was seen as a victory of the prime minister Mihai Tudose against the PSD leader Liviu Dragnea. Sevil Shhaideh is a close collaborator of Liviu Dragnea. After winning the elections, Dragnea proposed her as prime minister but president Klaus Iohannis refused to appoint her.
Transport minister Razvan Cuc also submitted his resignation. Dragnea said about him that he is "a good, capable young person", but that he couldn't communicate well, and that he couldn't convince the party that it wasn't his fault that there were delays in implementing the governing program.
The Social Democratic Party's leaders will meet again today to discuss about the new ministers, Dragnea added.
Romania's ruling party is going down in the polls amid internal crises
editor@romania-insider.com
Normal