Students in Romania join protests against justice laws changes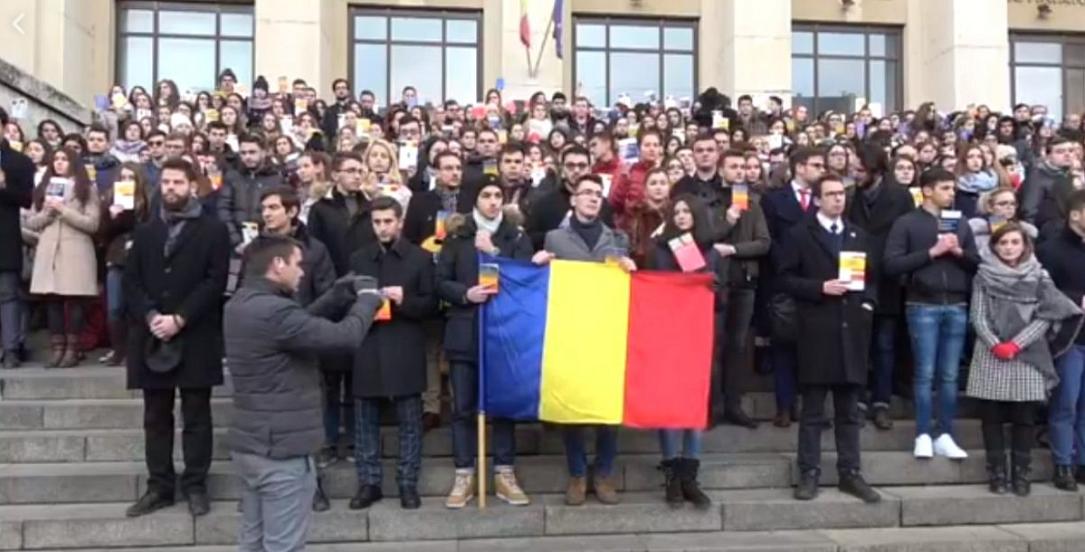 The National Alliance of Students Associations in Romania (ANOSR) said it would join the protests against the changes to the justice laws and the criminal codes. They call the changes "unprecedented and outrageous."
The ANOSR announcement comes as magistrates and prosecutors protested the same issue on Monday, December 18. Thousands more took to the streets across Romania this past weekend to show their discontent with the changes to the justice laws and criminal codes.
"The MPs who initiated this have overrun any limit of decency, leaving aside the fact that they went beyond the popular mandate. The December 2016 vote does not justify the ill-treatment of the rule of law through the enactment of measures that are so disputed by all the voices, both nationally and internationally."
A total of 95 student organizations in 17 university centers in Romania are currently part of ANOSR.
Meanwhile, some 250 students of the Law Faculty at the University of Bucharest protested today, December 20, against the changes to the criminal codes, News.ro reported. The protest was a silent one, similar to flash mobs that took place in Bucharest and other large cities in Romania. The students gathered in front of the university building and held the Constitution in their hands. The silent dissent was meant to show that the students are aware of the proposed changes and they do not support them.
"We believe the irreversible negative effects that a large part of this changes would produce is undeniable," the Law Students Association said.
The new laws of justice entered on Monday an accelerated debate and vote procedure in the Senate. The Chamber of Deputies approved them last week.
The proposed changes to the justice laws have been criticized for placing prosecutors under political control and for blocking the activity of the National Anticorruption Directorate (DNA), among others.
The Council of Europe Group of States against Corruption (GRECO) decided recently to carry out ad hoc urgent evaluations of the draft laws concerning the judiciary in Romania.
Unconventional protests across Romania against changes to justice laws
(Photo: Print screen of Romania Curata video)
Normal