Romania's biggest company changes its CEO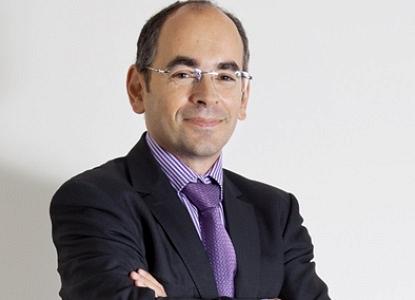 French group Renault has named Yves Caracatzanis to take over as general manager of local carmaker Dacia and of the group's operations in Romania. He will start his mandate on April 4, replacing Nicolas Maure, who has been Dacia's general manager since January 2014, the group announced on Tuesday, March 15.
Renault has appointed Nicolas Maure as President of Russian carmaker AvtoVAZ, in which the Renault-Nissan alliance owns a 67% stake. The former Dacia CEO, who took the Romanian group to record results in the past two years, will have to bring the Russia group back on track, after EUR 1.08 billion losses in 2015, according to the Wall Street Journal.
Dacia has been one of the fastest-growing car brands in Europe in recent years due to its budget car models Logan, Sandero, and the Duster SUV, all launched after Renault took over the company in 1999. Automobile Dacia owns a car factory in Mioveni, some 120 kilometers west of the capital Bucharest, which produces 350,000 cars per year. The company had a turnover of EUR 4.2 billion and a net profit of EUR 83 billion in 2014. It employs some 14,000 people.
Yves Caracatzanis will also coordinate Renault's other operations in Romania. These include the sales company Renault Commercial Roumanie (EUR 420 mln sales in 2014) and Renault Technologie Roumanie (EUR 130 mln revenues in 2014), which has a research and design center in Bucharest and an engineering center in Titu.
Caracatzanis will answer to Denis Le Vot, Renault's senior vice-president and operations director for the Eurasia region, which also includes Romania.
Yves Caracatzanis is 51 and was born in Marseille. He is an engineer and graduated from the Ecole Centrale de Paris. He joined the Renault group in 1992 and worked his way up from a workshop chief in Renault's factory in Flins to Engineering and Vehicle Prototype director, in 2005, and Supply Chain Director, in 2010. He has been Industrial and Supply Chain director of Renault group for Eurasia since 2013.
Andrei Chirileasa, [email protected]
Normal