Romanian PM rejects rumours about imminent amnesty and pardoning bill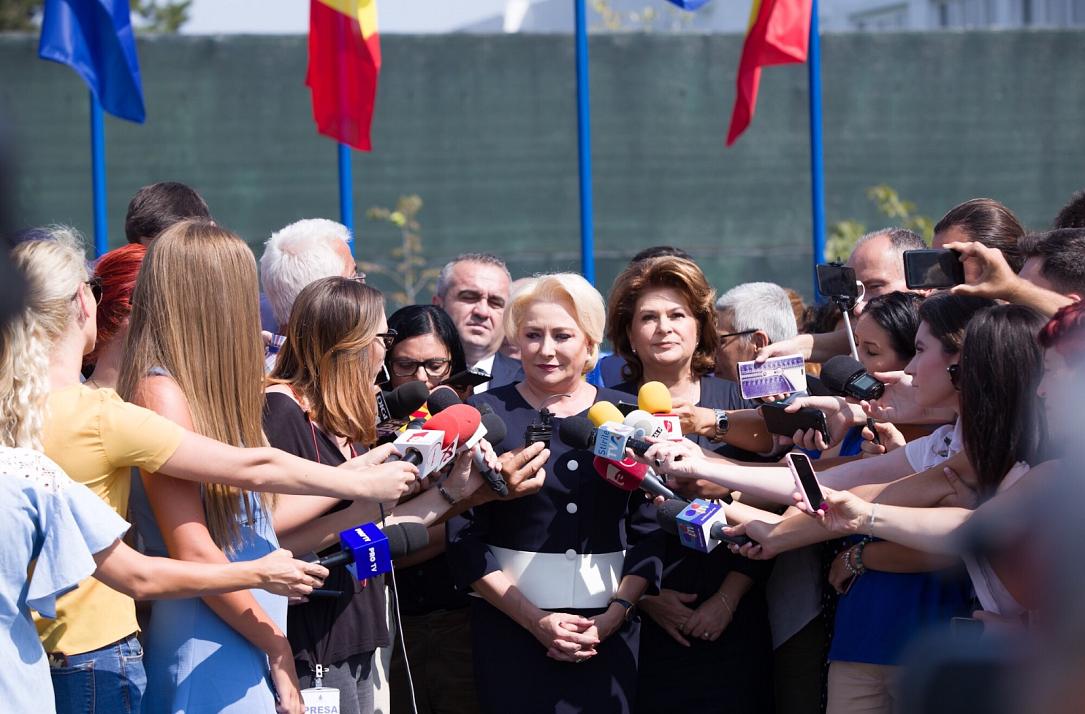 Romania's Government is not discussing any amnesty and pardoning bill, Prime Minister Viorica Dancila told journalists on November 30 while attending the Centenarian ceremony organised by the Presidency.
"I repeat, there is no project of amnesty and pardon on the Government's table. We will have peaceful holidays," PM Viorica Dancila said, according to local Hotnews.ro.
President Klaus Iohannis warned in his speech on November 29 that a government emergency ordinance on amnesty and pardoning would trigger "an unprecedented political crisis" and appealed to politicians of the senior ruling Social Democratic Party (PSD) to prevent such developments.
More PSD top politicians mentioned the amnesty and pardoning bill as a new starting point after alleged abuses and errors in justice. A "white line" must be drawn in the field of justice, and there is no other way to achieve this but by an ordinance on amnesty and pardoning, PSD deputy Catalin Radulescu said.
Unofficial sources quoted by Hotnews.ro confirmed that the bill is being drafted and will be passed by the government as an emergency ordinance either before Christmas or in January 2019. The same sources said that the junior ruling party, the Alliance of Liberals and Democrats (ALDE), does not support such an initiative.
The bill is promoted by PSD leader Liviu Dragnea and also by part of the regional party organisations. Some 85% of the regional party leaders are under investigations (for frauds or corruption), PSD secretary general Codrin Stefanescu disclosed.
(photo source: Gov.ro)
Normal