Romanian city establishes fines for drying laundry on balconies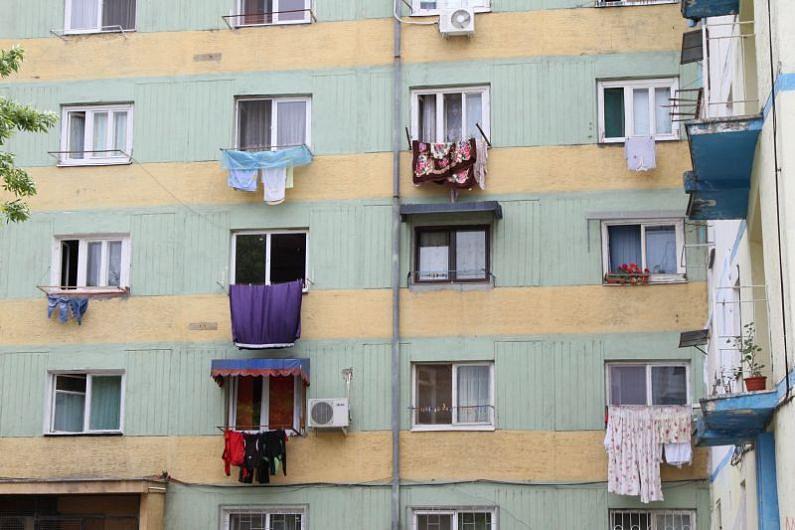 The local councilors of Buzau, a city in eastern Romania, have voted for a set of "social coexistence rules" meant to improve the civility in the city.
Among others, the residents of Buzau are no longer allowed to spit on the pavement, dry their laundry out on open balconies that face the street or dust their carpets in front of their blocks of flats. They face fines for breaking the rules.
"We need to civilize this city, even if we have to do it forcefully, if there is no other way around it," the Buzau mayor, Constantin Toma, said, quoted by News.ro.
The project of the rules belongs to Social Democrat Party (PSD) mayor Toma and has previously been under public debate. The National Liberal Party (PNL) councilors asked for the removal of the rules regarding the dusting of carpets and the drying the laundry, but a majority made up of councilors of the PSD and the Alliance of Liberals and Democrats (ALDE) rejected them.
According to the new rules, the residents of the city will be able to dry their laundry only on balconies that do not face the street. At the same time, they will not be allowed to dust their carpets in front or near their blocks of flats.
Taking the carpet out and attempting to get rid of the dust by hitting it with a rug beater was quite common in the country several decades back. Most blocks of flats had a shared bar where people would take their carpets to dust them.
Those who get caught dusting their carpets in this way risk being fined. However, the first breach of the regulations will be forgiven, the mayor said.
"We will give a notification the first time, and if the citizens persist with their mistake, then we will come back with fines. […] We cannot allow spitting on the street, eating seeds or throwing garbage. People also need to be afraid, that if you dump garbage on the street you can pay a fine," the mayor said.
The fines for those breaking the new rules stand in between RON 500 (EUR 108) and RON 1,000 (EUR 217). The local police and the gendarmes will hand out the fines.
(Photo source: covasnamedia.ro)
editor@romania-insider.com
Normal