Romania's women's handball team leaves World Championships with five defeats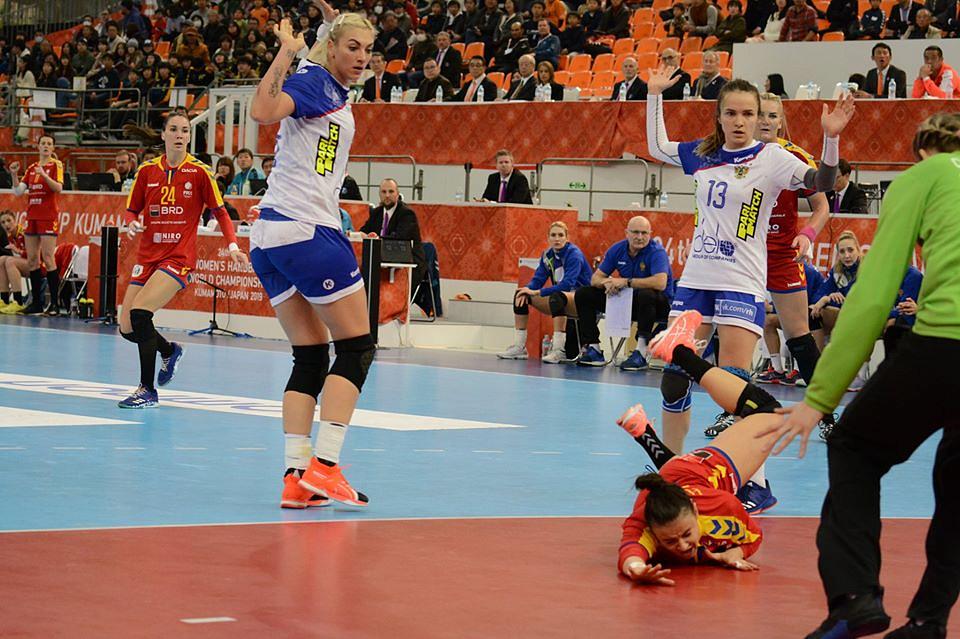 Romania's national women's handball team recorded another harsh defeat in its last match at the World Handball Championships in Japan. Romania lost to the hosts 20-37, its worst result yet at this tournament, and finished last in main round Group 2, with zero points.
Basically, Romania lost against all of its five opponents in this group, and, except for the match against Montenegro (26-27), all of the defeats were very harsh: 16-31 with Spain, 18-27 with Russia, 22-34 with Sweden, and 20-37 with Japan. Romania thus scored only 102 goals in the five matches and received 156, a very poor performance.
The team ended the tournament on 12th place, however, ahead of world champions France, due to harder than expected victories against Senegal (29-24) and Kazakhstan (22-20) and a fantastic second half in the first group stage against Hungary, which helped the team qualify to the main round. Romania was 10-16 behind Hungary at half time and managed to win the match 28-27, with the victory goal coming in the last seconds from star Cristina Neagu, the world's best player in 2018.
Romania also had a balanced match against Montenegro and a good first half against Russia (10-10 at half time). After that, things went from bad to worse for the Romanians.
Romania went to the World Championships in Japan weakened by a doping scandal involving Romanian team Corona Brasov, which prevented the national team from using several key players from this team. Swedish coach Tomas Ryde had to find replacements for the Corona players in the last minute, which greatly affected the team's cohesion.
"We came here with a weakened team, and then fatigue and injuries have accumulated. We finished the tournament on our knees," said Tomas Ryde, quoted by gsp.ro. However, the Swede is determined not to give up on the team. "I have the strength to get up again. I have a good environment in which I work, I have already established a plan, a strategy for March when the qualifying tournament for the Olympics takes place," he said.
Romania still has a chance to get to the 2000 Olympic Games in Tokyo following a qualifying tournament that takes place in March.
(Photo source: Federatia Romana de Handbal facebook page)
Normal
For a decade, Romania Insider has been your platform of choice for reliable information on all things Romania. We have always been proud of our ability to bring you bias-free reporting but this hasn't always been easy. We have been thinking about making some changes and can't imagine doing this without your feedback.
For this, we would appreciate it very much if we could borrow 2 minutes of your day to fill out this survey.
Thank you for reading Romania Insider!