Restaurant review: Burger Bar – the place for really tasty burgers in Bucharest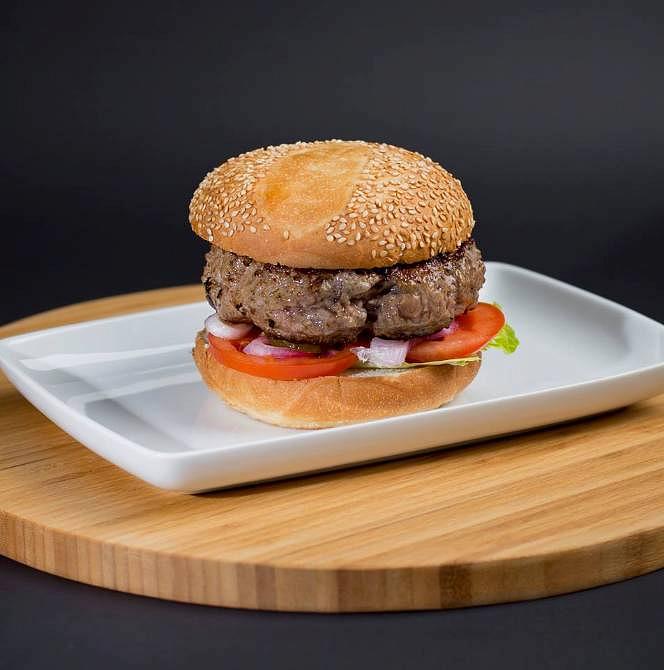 Burger Bar is so far my favorite place for burgers in Bucharest. Twice I've eaten their burgers, and I was hooked. I know in Bucharest there are other places which also serve burgers (among others), but at Burger Bar – which specializes in..well, burgers - I like the combination of tasty burgers, laid back staff and atmosphere and reasonable prices.
Their Burger Bar at Dorobanti Square is small, with most tables at the basement. You can see the chef preparing the burgers upstairs, as you enter the place – it is small. But I go there for the food, and I'm OK with the setting. They've tried to add something to the place with the pictures on the wall and some industrial look and feel, and it works. They don't have a lot of tables – four if I remember correctly – but it has never been a problem. The place is also non-smoking, which puts it on my list of go-to restaurants in Bucharest. The staff is also laid back yet nice and attentive. Good points there.
But back to the burgers. They have a few burger options, in different sizes, most of them with beef; there's one with chicken meat, but I have yet to try it. The waiters do ask you how you want your burger, medium, medium – rare or well done, which I appreciated from the start (and had not expected to be asked). The meat is delicious, and it goes well with the fries on the side. As well as with the good assortment of unlimited sauces, some of which homemade.  I like the simple BurgerBar (180 grams – RON 19 – the equivalent of EUR 4.2), while my husband usually goes for the Big Boy Burger – 300 grams, selling for RON 24 – or some EUR 5.3. Next time there, I have to try the Sloppy Joe….
The Burger Bar at Dorobanti Square is open non-stop and does deliveries- also non-stop. It's also the only of the two Burger Bars in Bucharest that serves breakfast – waffles, pancakes, and eggs sunny side up. Never had the breakfast menu, but I did try the American pancakes one evening and they were worth the extra calories (who's counting anymore? ).
There's also a Burger Bar in the Old Town which I have never visited, but I will make sure to try that one too, see if there's any difference in quality and approach.
Burger Bar contact data on City Compass.
Corina Chirileasa, [email protected]
(photos: Burger Bar on Facebook)
Normal