Partner Content
(P) Radisson Blu increases presence in Romania with investor partnership in three key cities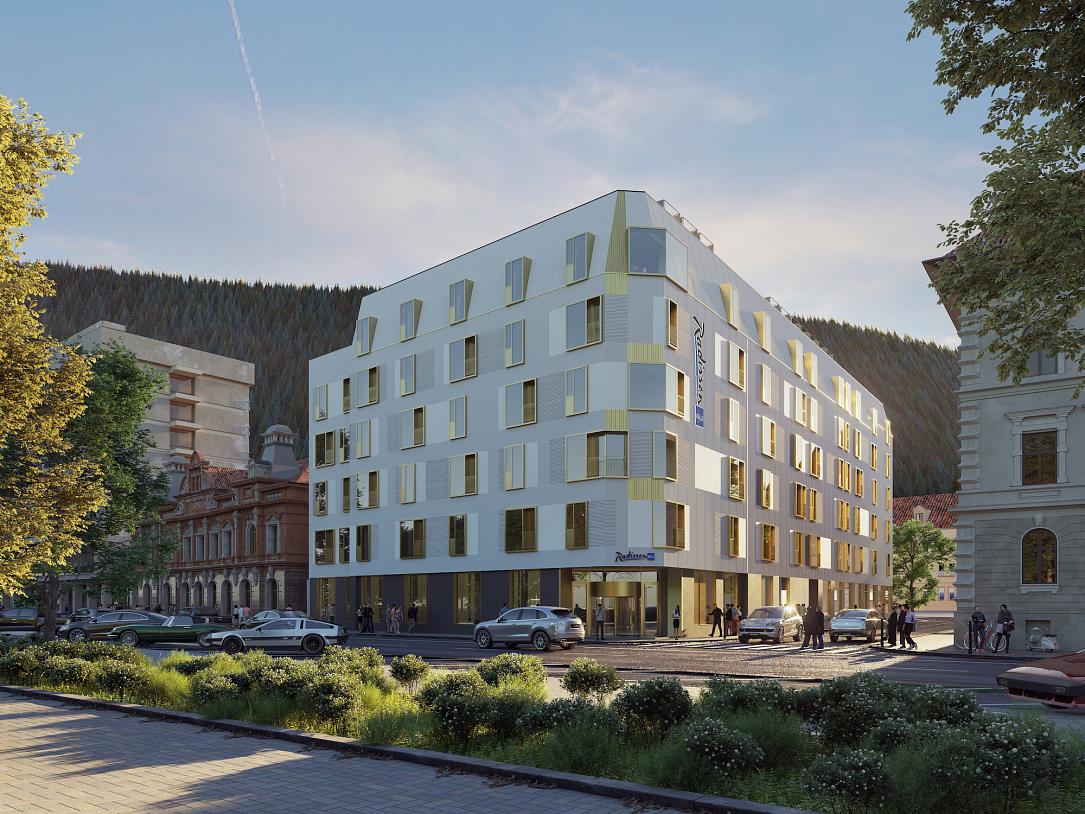 Radisson Hotel Group will open three new Radisson Blu hotels in Romania in 2022 and 2023, which will join the already existing upper-upscale Radisson Blu hotel in Bucharest.
With over 400 Radisson Blu hotels in operation and under development in the world, the hospitality group is set to increase its presence in Romania four-fold during the next two years.
The first opening is set for the central Romanian city of Brașov in May this year, followed shortly by the opening of the Radisson Blu in Cluj – Napoca in the summer of 2022. The third Radisson Blu opening in Romania is set for the Western city of Timișoara, in 2023. This opening will bring Radisson Blu's presence in Romania to four hotels, joining the one currently operating in Bucharest.
This is part of the group's rapid expansion in the EMEA region, where it has the biggest number of hotels under development: it is currently working on 46 Radisson Blu hotels in this region, adding to the existing 262 units. Romania thus joins a host of locations where Radisson Blu has opened or signed for new openings lately, such as Durban, Florence, Izmir, Mykonos, Riyadh, Sheffield and Stuttgart, just to name a few.
The brand's flagship hotels are found in primary and secondary cities, key airport gateways, and exclusive leisure destinations throughout the world. Radisson Blu hotels bring together a stylish environment with a focus on design that creates a meaningful and memorable experience for guests and with attention to small details which make a big difference.
For partners – owners of hotels that sign to go under the Radisson Blu brand, either through new development or through renovating their existing units – the hospitality group offers teams of experienced experts, from in-house architects to surveyors, engineers, functional specialists. It thus offers partner support with everything from concept planning, and planning, throughout the construction, up to the grand opening of the hotel and its ongoing operational success.
To capture the feel of the place, as well as personalize a new Radisson Blu hotel, while keeping the dynamic and vibrant feel with light, airy, spacious environments and contemporary design, the hotel group offers investors full technical guidelines and tools enabling the development or the renovation.
In emerging markets such as Romania, Radisson Blu is available to hospitality investors either under managed or under franchise deals.
"We look forward to working with new hotel owners in Romania and the whole EMEA region as our dynamic development plans focus extensively on this region for the years to come. We noticed a niche in the market where owners are looking for conversion-friendly solutions that offer existing hotels the opportunity to join a strong international network as they look for greater visibility and consumer confidence. We see great chances to further grow our presence in Romania, building upon our success in Bucharest. We're committed to offering, together with local investors, personalized service and local nuance, so each stay at a Radisson Blu hotel continues to be a truly meaningful and memorable experience," said David Jenkins, Vice President of Business Development at Radisson Hotel Group.
The development team is also looking to introduce new brands to Romania, such as Radisson Collection and Radisson RED, he added.
Radisson Hotel Group is one of the world's largest hotel groups with nine distinctive hotel brands, and more than 1,600 hotels in operation and under development in 120 countries. The Group's overarching brand promise is Every Moment Matters with a signature Yes I Can! service ethos.
The hospitality group has invested more than USD 400 million over the last three years to further strengthen the relevance of its brands, in new innovative business lines such as hybrid rooms, serviced apartments and urban resorts, as well as in State of the art IT infrastructure. Over USD 100 million are currently being invested to provide hotel owners and guests world class and state of the art information technology focusing on guest experience, property management as well as revenue and cost optimization.
"We believe in the strength of our industry, and are ready to welcome back travel safely as vaccinations and digital health certificates continue to be rolled out in Europe," concluded David Jenkins.
(p) - This article is an advertorial.
Normal