Startup created by three Romanians officially launches job application platform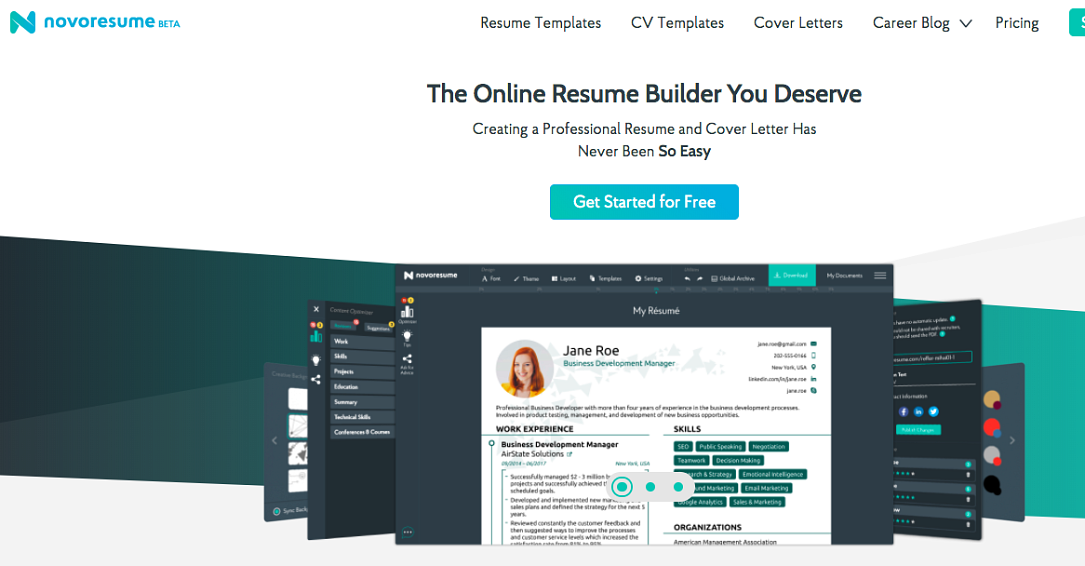 Novorésumé, a Copenhagen-based startup created by three Romanians, has officially launched on Wednesday, February 28, its online platform for creating professional résumés and cover letters.
Under the previous beta release, the company has built a user base of 457,000 people from 190 countries, with students and professionals turning to Novorésumé for an intuitive solution for creating job applications, according to a company press release.
The three Romanians behind Novorésumé are Cristian Letai, Stefan Polexe, and Andrei Kurtuy.
"We started Novorésumé with a simple goal: to make it easy for people to create professionally designed résumés and cover letters, leading to more job interviews," Stefan Polexe, CEO and co-founder of Novorésumé, said. "After two years of refining the online platform, we are officially moving out of beta."
Based on more than 5,000 feedback emails received from users and job recruiters over the past two years, Novorésumé has included new features such as live content optimization that provides instant content suggestions as people write, as well as sharing tools, which allow users to easily ask colleagues to review their résumés. The company plans to continue improving the existing platform.
Novorésumé also announced that the transition to an official release will not change the existing pricing model, which allows users to create a résumé for free using a Basic version, with advanced features made available through a Premium subscription.
Irina Marica, [email protected]
Normal