Historical building in Romanian thermal spa resort in danger of collapsing after roof caves in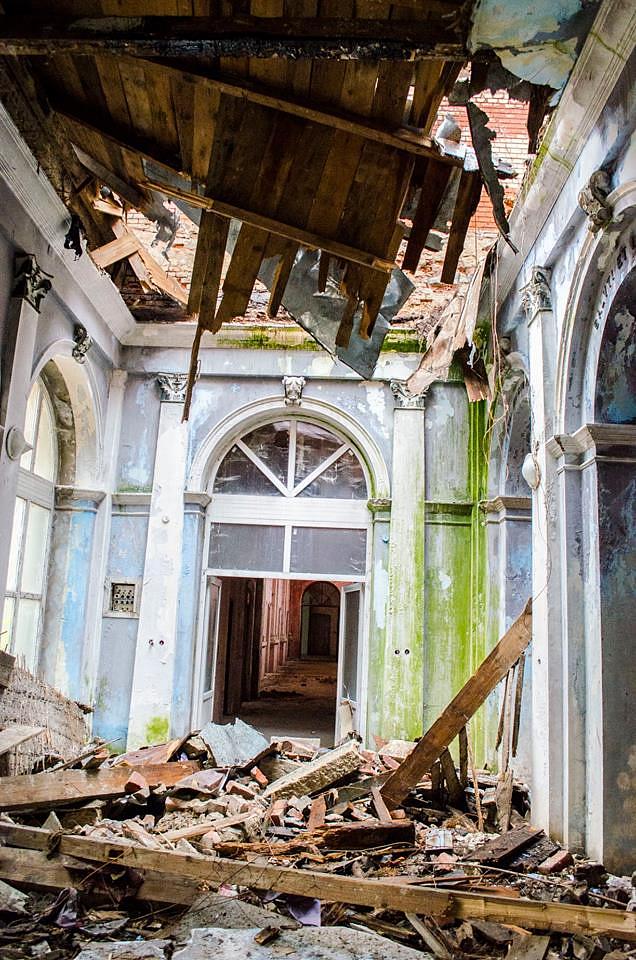 A part of the roof of the Neptune Baths, a historical building in the mineral spring resort of Băile Herculane, collapsed, endangering even more the structure of the construction. With a part of the roof, a wall of the Neptune Baths also collapsed.
A team of architects that has been working to kick off the preservation and refurbishment works on the building has long warned about the danger of collapse. In 2017, the building was declared a public danger in order to speed up intervention on it and after a technical evaluation found that some of its elements could fall onto a nearby street.
The architects, who work on the Herculane Project, say that now the rain and snow will further damage the construction. They recommended people to stay clear of the area.
The City Hall of Băile Herculane began administering the building five years ago, Stirileprotv.ro reported. Then, the owner of the property, gave the building of the Neptune Baths to the City Hall in exchange for a plot of land he was interested in. However, he maintained ownership of the land the Baths are built on. The transaction was considered to be to the detriment of the state and several investigations were open. The investigations are not finished but the historical building kept degrading as no works were performed on it.
The mineral springs in Băile Herculane have been used for their healing properties since Roman times. During the 18th century, the baths were rebuilt and modernized, roads were added and most of the historical buildings in the resort were erected, in the style of the Austrian Baroque. The Neptune Baths were built towards the end of the 19th century, under the guidance of the architect of the Vienna imperial court.
The resort of Băile Herculane is found in Banat region, in western Romania's Caraș-Severin county.
(Photo: Herculane Project Facebook Page)
Normal