Multimedia artist Laurie Anderson's experimental music performance in Bucharest this week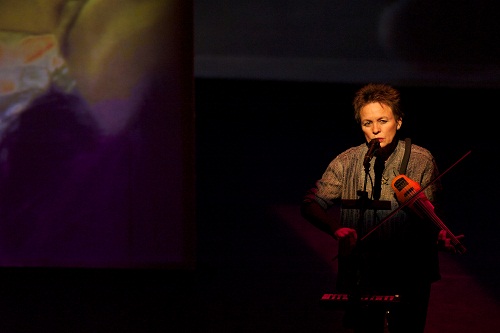 American experimental music performer Laurie Anderson will hold a concert in Bucharest on November 11, at the Ion Dacian Operetta Theater (2 Nicolae Balcescu Blvd), from 19,00 hours.  The concert is part of a wider event, the International Festival 'Life is Beautiful', which takes place between November 4 and 14 in Bucharest. Tickets for this concert can be bought from eventim.to or from the Ion Dacian theater and cost RON 50, RON 100 and RON 150.
Laura Phillips "Laurie" Anderson, aged 63, plays experimental music. She plays the violin and the keyboard and has tried a variety of music styles, from experimental to art rock. She became famous with the hit 'O, Superman' in 1981 (video below) and with the film-concert 'Home of the Brave' in 1986. Laurie Anderson's genre includes performance, film, music, installation, writing, photography, and sculpture.
Normal