Martyrdom of Greek-Catholic bishops dead in Romania during communism recognized by Vatican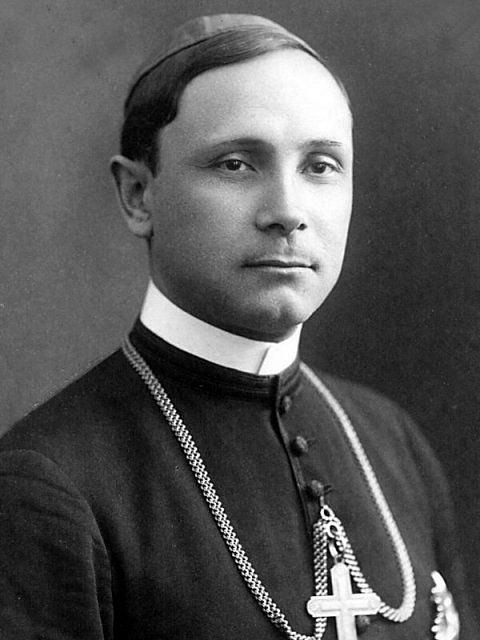 Pope Francis has authorized the issuing of a decree recognizing the martyrdom of seven Greek-Catholic bishops who died in Romania between 1950 and 1970.
The seven are: Valeriu Traian Frenţiu, Vasile Aftenie, Ioan Suciu, Tit Liviu Chinezu, Ioan Bălan, Alexandru Rusu and Iuliu Hossu (pictured).
They were "killed out of hatred for faith," according to a Vatican press release, quoted by G4media.ro. The Communist Party and the secret police Securitate pressured the archbishops to renounce their faith but they did not give in.
The decree opens the way for their beatification.
Vasile Aftenie, a bishop of Bucharest, died in 1950 while investigated by Securitate, which also buried him in secret in the Bellu cemetery.
Valeriu Traian Frenţiu, a bishop of Oradea, Ioan Suciu, the apostolic administrator of the Banat Church, and Tit Liviu Chinezu, secretly ordained bishop in 1949, died in the Sighet prison, between 1952 and 1955.
Iuliu Hossu, Alexandru Rusu and Ioan Bălan survived being imprisoned at Sighet but were later placed under house arrest. Alexandru Rusu, a bishop of Maramureș, was arrested again in 1956 and died in the Gherla prison in 1963. Cluj bishop Iuliu Hossu, who read on December 1, 1918 the proclamation of the union of Transylvania with the Romanian kingdom, was detained at the Căldărușani monastery.
(Photo: Wikipedia)
Normal