Large-scale NATO military drill starts in Romania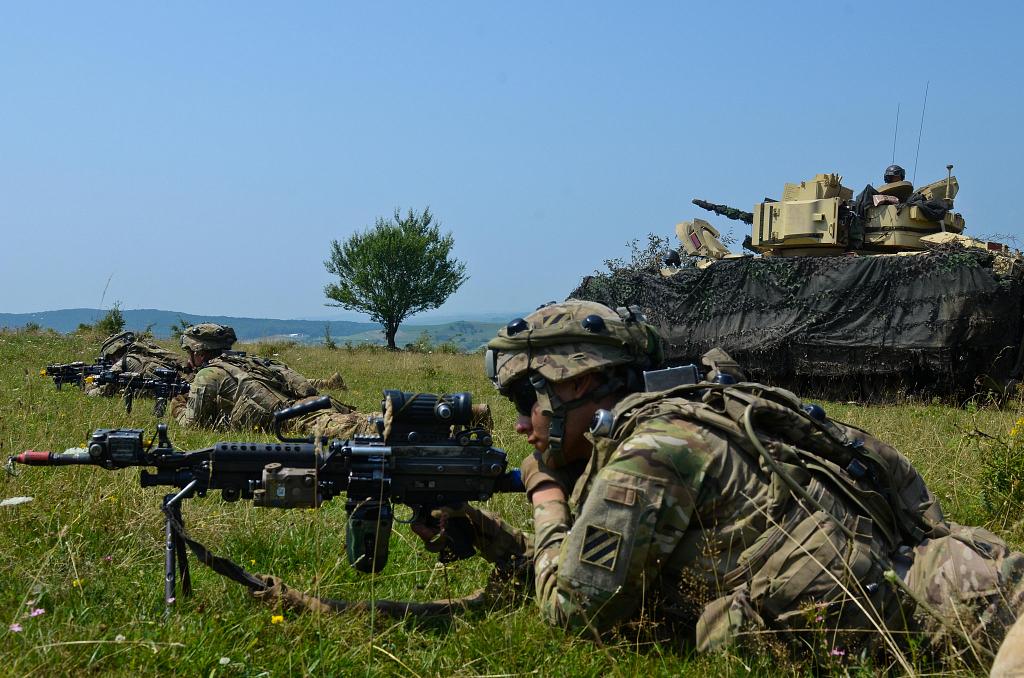 Noble Jump 2017, a large-scale NATO multinational exercise that brings together around 4,000 Romanian and foreign troops and 500 technical means, starts in Romania this week.
Eight convoys of the Very High Readiness Joint Task Force (VJTF) will enter Romania on Thursday morning, June 1, starting 09:20, through the Giurgiu border crossing point.
The military convoys, which will arrive in Romania after disembarking in the Alexandroupolis port in Greece and crossing Bulgaria, consist of approximately 300 troops and more than 150 combat vehicles and troop carriers, according to a statement from the Romanian Ministry of Defense. They will travel to the Getica Ground Force Training Center in Cincu, Brasov county.
The movement of military convoys participating in the major NATO drill will most likely affect the traffic on several national roads and motorways in Romania, according to local authorities.
Noble Jump 2017 is a short-term notification exercise, planned and led by the Naples Allied Joint Force, and scheduled from May 26 to June 16 on the territories of Greece, Bulgaria, and Romania. The drill will test NATO's ability to deploy its Very High Readiness Joint Task Force (VJTF) and confirm its ability to implement the Readiness Action Plan of the Alliance (RAP) in Bulgaria and Romania.
U.S Defense Department asks Congress for funds to defend NATO's eastern flank, including Romania
Irina Popescu, irina.popescu@romania-insider.com
Normal