International media spotlight Romania's "shadow state", anti-corruption woes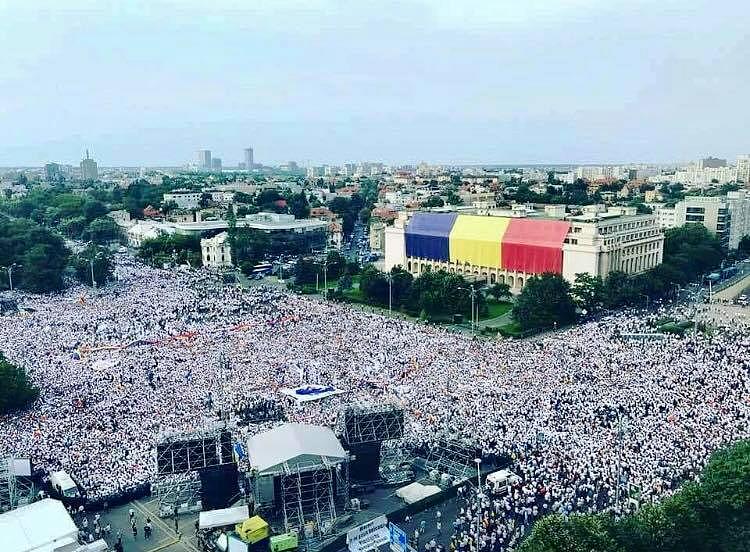 An article published in the online edition of The New York Times looks at the recent protest organized by Romania's ruling coalition against the "shadow state" in the wider context of the country's fight against corruption.
The article covers the warning made by the Social Democratic Party (PSD) leader, Liviu Dragnea, that if the anti-corruption forces could come for him, they could come for anyone. It likens the language used at the PSD rally to that used by president Donald Trump to attack investigations into his campaign.
It also notes that the PSD was "emboldened by the failure of European Union officials to curb threats to the rule of law in Poland and Hungary" and it is now targeting both foreign and domestic enemies. More recently, Dragnea argued that Romania's foreign partners encouraged and also financed the shadow state.
"Even in Romania, where support for membership in the European Union runs deep, the governing party is using a familiar recipe to fire up supporters: promoting conspiracy theories, attacking the international financier and philanthropist George Soros for a litany of suspected sins, and painting critics of the governing party as puppets of a nefarious cabal," the article reads.
The article also looks at the challenges faced by the chief anticorruption prosecutor Laura Codruta Kovesi. Tudorel Toader, the justice minister, asked for Kovesi's dismissal in February, but president Klaus Iohannis refused to dismiss her. According to a recent ruling of the Constitutional Court, the president cannot refuse to revoke her. If the president doesn't dismiss Kovesi, the PSD could suspend him.
The full NYT article can be read here.
At the same time, an article on the website of Das Erste, the main publicly owned television channel in Germany, also mentions how Kovesi's job is currently threatened and how president Iohannis has yet to announce her dismissal.
The Das Erste article is available here.
editor@romania-insider.com
Normal