Over 300 volunteers to build social housing in southern Romania this fall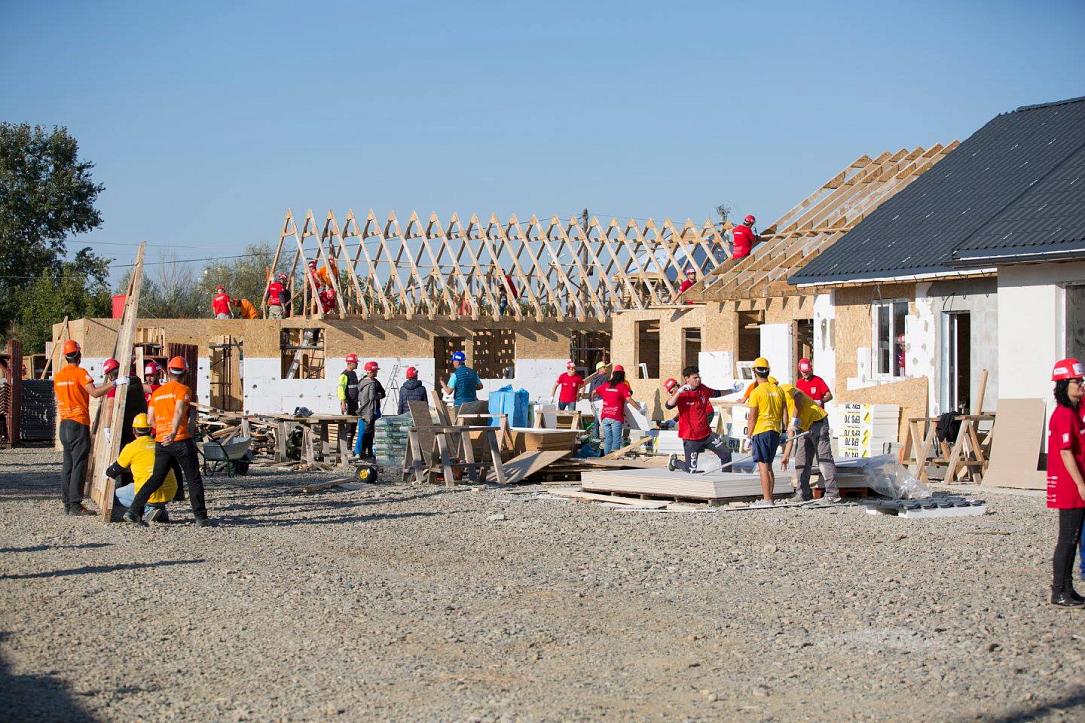 Over 300 volunteers will work this fall on building ten houses for low-income families in the Cumpăna commune, in Constanța county.
Their work is set to finish in just five days, between October 1st and October 5th. It is part of the Big Build event of Habitat for Humanity Romania. The volunteers will work together with the partner families on building the houses.
The new houses will be erected next to the other 16 quadruplex-system houses that Habitat for Humanity is building in Cumpăna. The organization has started building them in 2015 and this year four families will move into new homes. Low-income families in Cumpăna can apply for a home in the project until the end of May.
In order to increase the impact of the event, Habitat for Humanity will host in Bucharest, in September, the second edition of the advocacy conference Housing Forum. The conference aims to bring on the public agenda topics such as social housing, informal living, energy poverty or energy efficiency.
Last year, Habitat for Humanity built 36 homes in Bacău, also in an accelerated system. The project was carried out with the help of 700 volunteers, from Romanian companies and coming from abroad. In the 22 years it has been active in Romania, Habitat for Humanity worked with over 34,000 volunteers and helped 88,500 people have a decent home or improve their living conditions.
Precarious living is one of the harshest forms of social exclusion. In Romania, more than half of the country's population lives in overcrowded homes, without access to basic utilities, built out of improper materials or in an advanced state of decay, the NGO said.
Over 800 volunteers build 36 social houses in five days in Romania's Bacau
editor@romania-insider.com
Normal