Bucharest mayor continues to attack ruling party president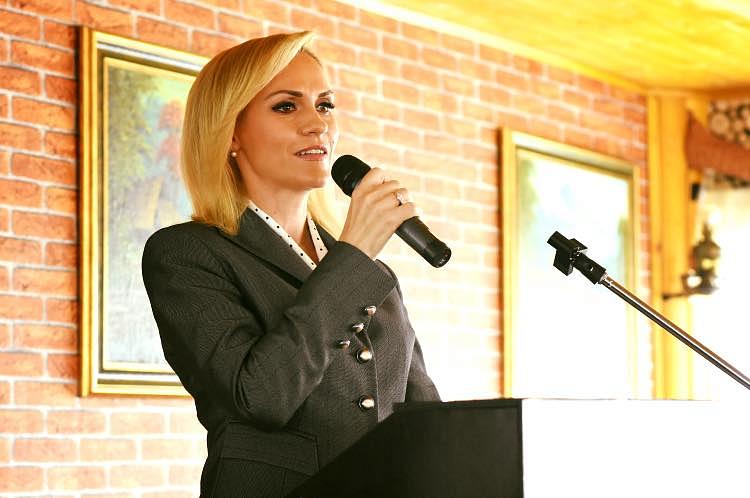 The tensions within the ruling Social Democratic Party (PSD) continued with a new attack of Bucharest mayor Gabriela Firea against party president Liviu Dragnea. Firea is a top member of PSD, being a vice-president of the party.
Gabriela Firea believes Dragnea should either change the way he is currently leading the party or take a step back and withdraw from PSD's helm, as this would be "beneficial" for the party and for the country, local Agerpres reported. The Bucharest mayor made the statement at the public television TVR.
"It's just my opinion, I have not consulted anyone, I didn't ask for anyone's permission. He either changes the way he works and stops consulting with just two or three people - many of whom are not part of the Government – […] but I do not think he can work on that because otherwise he would have done it, but if he could it would be wonderful, or if he can't I think a withdrawal would be beneficial to the party, but not so much for the party as for the country," Firea said.
She is the second important PSD member to ask Liviu Dragnea to withdraw from the party's helm in the last couple of weeks, after PSD senator and former education minister Ecaterina Andronescu said the same thing in mid-August.
Referring to the people Dragnea is consulting with, Gabriela Firea said these are a "few close people," most of them from outside the party, while those from inside the party are "fewer."
"Thinking that only an advisor or only a consultant holds the absolute truth is not okay. Why? Because the whole team is suffering. […] It is undemocratic that party vice-presidents and members of the executive committee find out important things about the Government and Parliament from sources, from websites," Firea also said.
Earlier this week, Gabriela Firea accused Dragnea of instructing the ministers in the government led by Viorica Dancila to block all the major projects she had as mayor of Bucharest. She also said that the PSD leader approved a fake news piece related to her, just to discredit her. These statements came the day after a tense clash within PSD's Executive Committee meeting where the Bucharest mayor asked for the dismissal of interior minister Carmen Dan, which she considers responsible for the violent crackdown of the August 10 protest in Bucharest. The Executive Committee voted against Carmen Dan's dismissal and Dragnea said he understood Firea's discontent but he doesn't agree with her.
Irina Marica, [email protected]
(photo source: Facebook / Gabriela Firea)
Normal