Workers at Ford car plant in Romania go on strike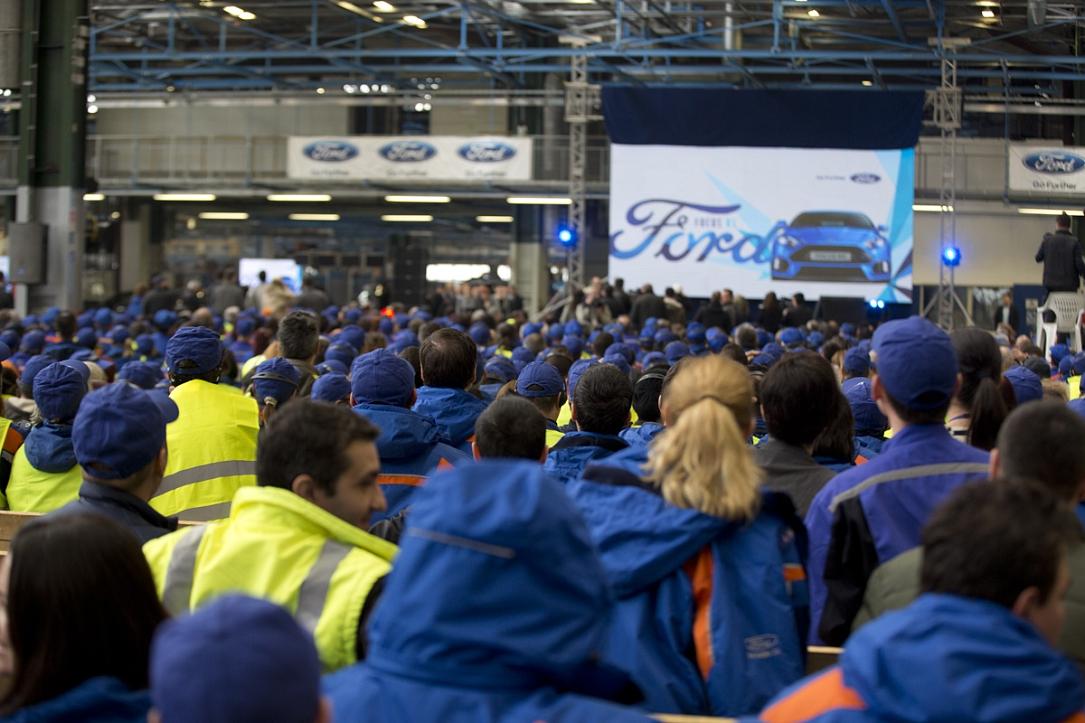 Several hundred employees of the Ford Craiova car plant in Southern Romania started a spontaneous strike on Thursday, one day after the union announced an agreement with the management on the collective labor contract for two years.
The agreement provided company would cover the transfer of social contributions to employees and grant a monthly wage increase of RON 300 (EUR 64.7) for the new assembly line workers this year, and a RON 300 increase for the other workers next year, under certain conditions, according to local newspaper Gazeta de Sud.
Instead of signing the contract, workers started a Japanese strike on Thursday morning, followed by a general strike that stopped production. New assembly line workers at Ford's Craiova plant are paid between RON 1,150 and RON 1,450 net per month (EUR 250-310), according to Gazeta de Sud.
About 1,000 workers joined the spontaneous strike on Thursday. Ford has about 4,000 employees at Craiova.
Maria Manea, the former union leader, was suspended after employees accused her of not representing their interests, but those of the American group. According to an internal document, Ford has directly threatened employees that it would not increase their gross salaries following the transfer of social contributions if they don't sign the contract for two years and don't follow the group's requirements, according to Ziarul Financiar.
Ford representatives declined to comment on the negotiations with the unions.
The stake for Ford was to sign a collective labor contract for two years. Dacia has been trying for years to sign such a contract, but the union does not accept and wants negotiations every year, which are followed by salary increases.
Ford sends first two trains with SUVs made in Romania to clients in Germany, UK
Ford sets high expectations for new model produced in Craiova
Normal