Romanian selected on Forbes 30 under 30 Europe - Law & Policy list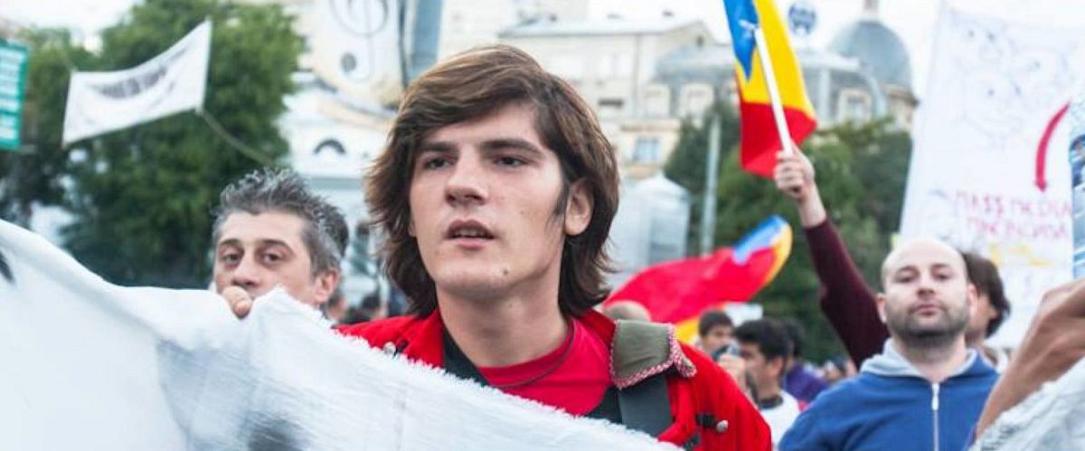 Romanian Florin Badita, the founder of Coruptia Ucide (Corruption Kills), a local civic group fighting corruption, has been included on Forbes' 30 under 30 Europe – Law and Policy list, which includes young people with "a common mission to build a better future for Europeans".
Florin Badita, 29, founded Corruption Kills after the Colectiv club fire that killed 64 people. The civic group tries to fight corruption in Romania, being mainly active on Facebook. It was also involved in most of the street protests that have been taking place in Romania over the past year.
"Florin Badita, founder of Corruption Kills, has led a campaign that helped stop the decriminalization of Romanian corruption cases where damages total to less than EUR 45,000 (~ USD 55,000). He has worked with investigative journalists to uncover several cases of public embezzlement in Romania," Forbes wrote.
The Romanian also posted a message on his Facebook page, in which he thanked the Corruption Kills team, the people involved in this community, as well as other civic groups in the country.
"Corruption Kills is a platform, we act as facilitators. Without your help in writing about issues, sharing the posts and the events, insights, printing, creating graphics, going out in the street, etc., this would not have been possible. You are the veins of this community," reads the Facebook post.
This year's 30 under 30 Europe – Law and Policy list also includes Dr. Vyacheslav Polonski - founder of Avantgarde Analytics, CitizenLab cofounders Wietse Van Ransbeeck and Aline Muylaert, Nicolas Bustamente - founder of Doctrine, and Linkilaw founder Alexandra Isenegger. Find the full list here.
Four Romanians selected on the Forbes 30 Under 30 lists in Europe and the US
Irina Marica, [email protected]
(photo source: Florin Badita on Facebook)
Normal