Romanian MP invites former anticorruption head to join his party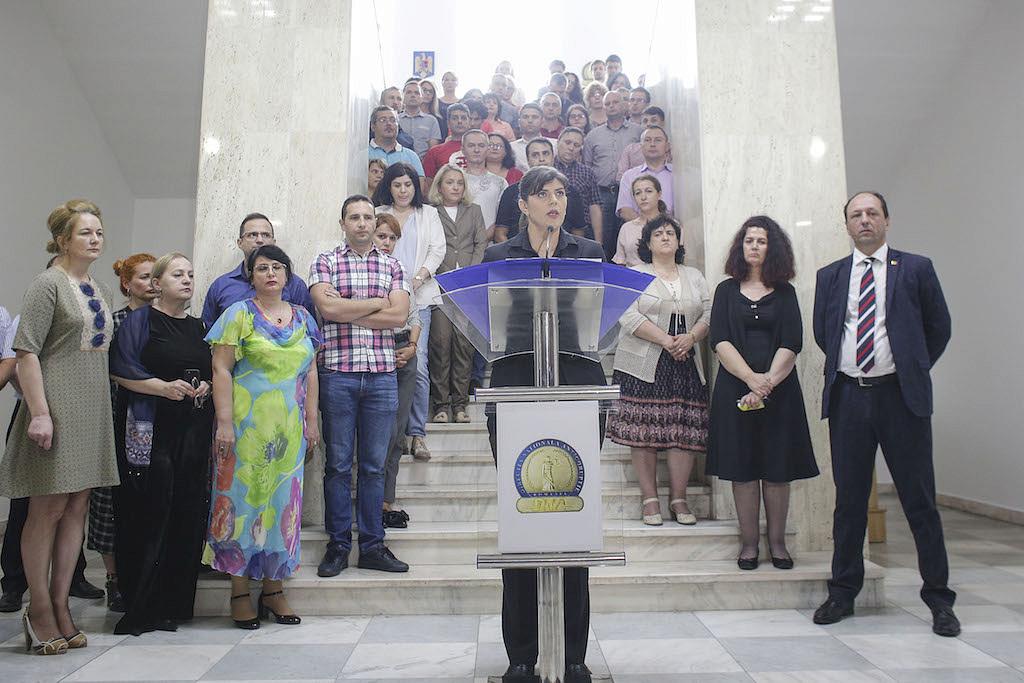 Romanian MP Dan Barna, who is also the president of the opposition party Save Romania Union (USR), said he proposed Laura Codruta Kovesi, the former chief prosecutor of the National Anticorruption Department (DNA), to join his party.
"We exchanged some messages in which I assured her of our support. I told her that USR's doors are open. She also thanked me for the support," Barna said, according to local Mediafax.
"I told her that I saw she mentioned the fact that she would remain prosecutor for now. I said that, if she wants to enter politics, she is welcome in USR. She said she will take some time off, given that she had no vacation in five years, and we'll talk after," the USR president added.
However, he didn't' say if he would propose Laura Codruta Kovesi to be the USR candidate for the presidential elections in 2019.
USR is a new political party in Romania. It was founded in 2016 by Nicusor Dan, following the success of the Save Bucharest Union party in that year's local elections. Its current president is Dan Barna, who is also a member of the Chamber of Deputies.
President Klaus Iohannis signed at the beginning of this week the decree to revoke Kovesi from the position of DNA chief prosecutor. The Constitutional Court had requested him to do so.
Laura Codruta Kovesi said she would remain a prosecutor but not within the DNA. She also urged Romanian prosecutors and citizens not to abandon the anti-corruption fight, as "corruption can be defeated."
Romania's anticorruption department sends 68 officials to court in 5 years – report
Irina Marica, [email protected]
(photo source: Inquam Photos / Octav Ganea)
Normal