Coffee shop for mothers opens in Bucharest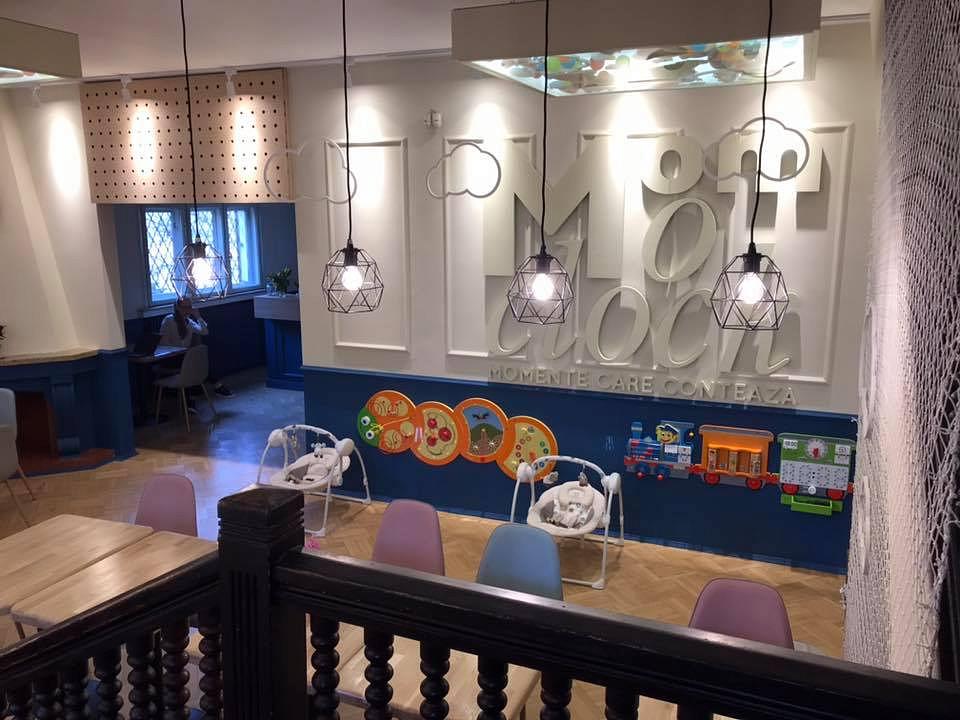 Mom O'Clock, a coffee shop for mothers and children, opened on March 8 in the Aviatorilor neighborhood of Bucharest.
The coffee shop was started by young entrepreneurs Oana Boia and Andra Sima, Wall-street.ro reported. It targets especially mothers on maternity leave, as the numbers of those staying at home to raise their children for longer periods of time grew and as the places where they can go out are limited to the park and the mall.
"Besides all the facilities they find here, we want to build a community around the place, because we target especially mothers on maternity leave," Andra Sima told Wall-street.ro.
The coffee shop was designed to meet the needs of new mothers. It has a playroom for children, a breastfeeding room, a room for classes, in addition to baby-friendly spaces, numerous safety features and equipment for children.
The café opened with an investment of EUR 80,000 and the two entrepreneurs expect to recover it within two years. By the end of the year, they estimate a turnover of EUR 260,000, Wall-street.ro reported.
Besides the revenue from the coffee shop, the two plan to start holding courses at the location. The courses, with a maximum length of two hours, will cover the needs of new parents but also personal development, life-design, work-life-balance or do-it-yourself. The café will also host events for parents. They will be able to attend the events together with their children, who will be attended by the supervisor of the playground, while the parents participate in the event.
The coffee shop is located at 30 Pictor Barbu Iscovescu St., in Bucharest's District 1.
(Photo: Mom O'Clock Facebook Page)
editor@romania-insider.com
Normal