British writer and his Romanian wife try to get community involved in anti-litter campaign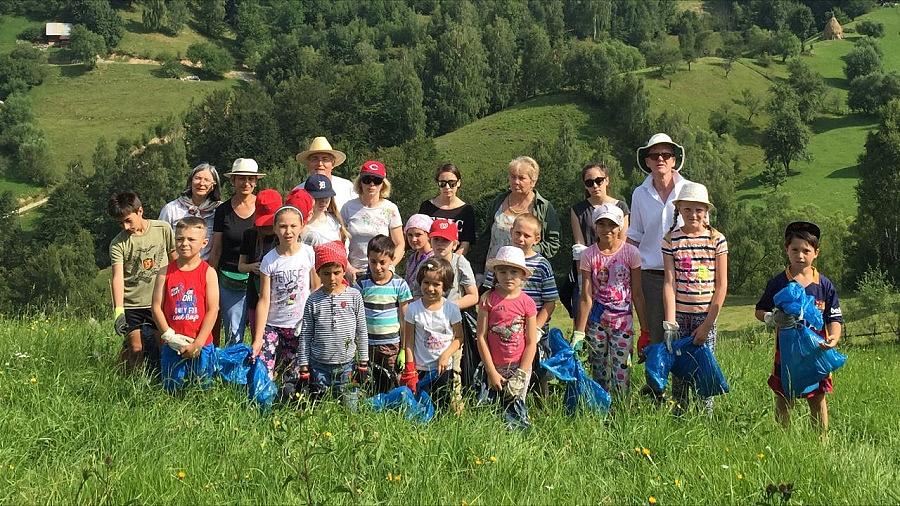 Mike Ormsby, British author of 'Never Mind the Balkans, Here's Romania', and his wife & publisher Angela Nicoara live in the Transylvanian mountain village of Magura. Two years ago, they started picking up litter from the village's paths and forests.
They also managed to get local children involved in their quest to remove the garbage from the beautiful mountain village.
"In the last two years, with local children, my wife and I have collected almost two tons of litter from local paths and forests. The area is looking better," Mike says.
However, their task hasn't been easy as they haven't managed to get the adult villagers to join their efforts. Moreover, some parents have been unhappy with their children picking up the litter "made by others".
Still, Mike and Angela are determined to continue and recently launched this video to show what they have achieved so far with help from local children, and to convince other to join them.
"The children in the video are from our ukulele class. They are very helpful and care about their village. We hope our example will encourage others to do the same, and collect litter. All you need is a plastic bag and protective gloves," Angela Nicoara says.
The couple hope this video will encourage more people to take responsibility for their own community and clean it up! Their message is, "Please, Do Your Bit!"
A British writer chases the melody in Romania
Book review: Loving an Alien - a view of globalization through multicultural couples
editor@romania-insider.com
Normal