News from Companies
British Community Day: Celebrating the Vibrant British Community in Romania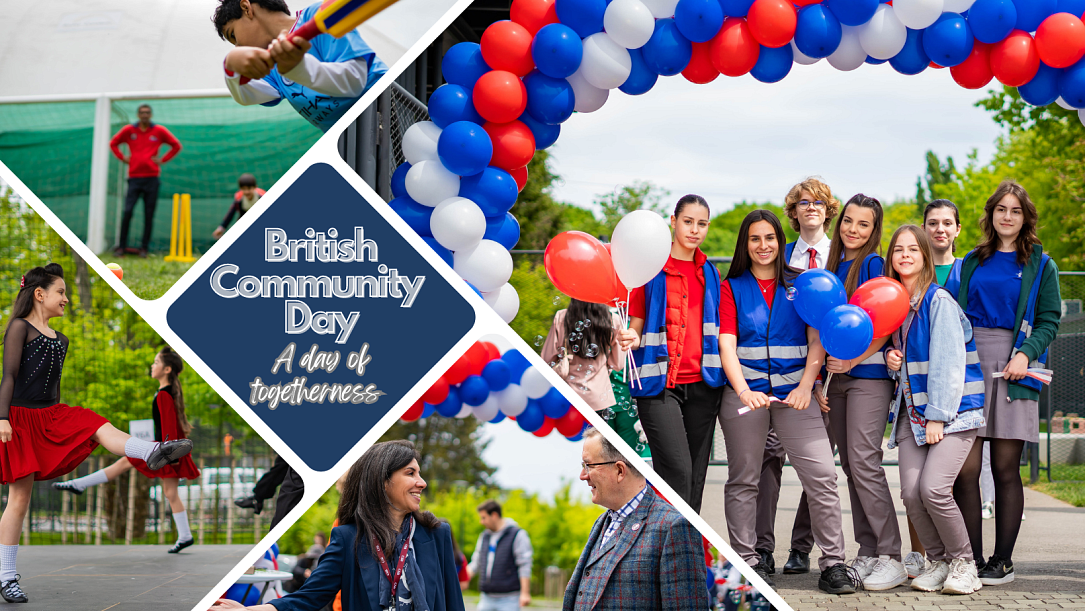 Cambridge School of Bucharest hosted British Community Day on 13 May, in partnership with British Romanian Chamber of Commerce and British Football School.
The event, organised to commemorate King Charles III's Coronation on 6th May, brought together the vibrant British and Romanian communities in a celebration of unity, education, and cultural exchange.
Colin Lovering, Chairman of the British Romanian Chamber of Commerce, opened the event with an inspiring speech, emphasising the significance of the strong ties between Romania and the United Kingdom, highlighting the mutual benefits that stem from collaboration and unity.
A true highlight of the day was the presence of His Majesty's British Ambassador Andrew Noble LVO, whose gave a heartfelt speech, underscoring the value of a British education and its profound impact on shaping individuals and societies. To mark the occasion, Ambassador Noble planted a majestic tree on the school campus, symbolising growth, strength, and the enduring relationship between Romania and the United Kingdom.
The event featured a variety of British-themed shops, including Giftspace (distributor of Whittard), British Shop Romania, and Unicorn Naturals, offering attendees the opportunity to explore and indulge in a diverse range of British products and delights.
Cambridge School of Bucharest created a pop-up art gallery of the student's art and literature work, celebrating the King's Coronation. Children's activities formed an integral part of the day's festivities, with Cricket Romania, Duke of Edinburgh International Awards Romania, British Football Shop, The Salvation Army, and Baby Bounce Bucharest providing engaging and interactive experiences for the young attendees. From sports activities to creative workshops, the children were immersed in a world of fun and learning.
Gargantua served a traditional morning tea with scones and British tea, while Sana's Kitchen Hut delighted guests with authentic Indian cuisine. D&L Cuisine, Uplift, Gioelia, and Coffee Bike ensured a diverse and delectable range of food options, leaving everyone spoilt for choice.
On the main stage, talented performers showcased their skills. The captivating performances included the mesmerising Irish dance routines by Steysha's School of Irish Dance, enchanting violin and piano renditions by students at the British School of Bucharest, and Cambridge School of Bucharest's choir performed the very best songs from British artists, past and present, along with a number of fantastic solo performances.
Just as every CSB event, British Community Day was a charity event, to raise awareness and contribute to a noble cause. Visitors could donate to The Salvation Army, and a percentage of the event proceeds were directed toward the organisation, invaluable aid supporting those in need.
The tremendous success of the event would not have been possible without the unwavering support of our esteemed sponsors: Ferma Baciu, Bella Casa, Unicorn Naturals, and Banca Transilvania. Their commitment to education and community engagement played a pivotal role in making this event an unforgettable celebration.
As a British School Overseas, Cambridge School of Bucharest remains committed to nurturing a diverse and inclusive community, providing exceptional educational opportunities, and fostering meaningful connections: https://www.cambridgeschool.ro/.
*This is a Press Release.
Normal