Berlin Philharmonic to open 2019 Enescu Festival in Romania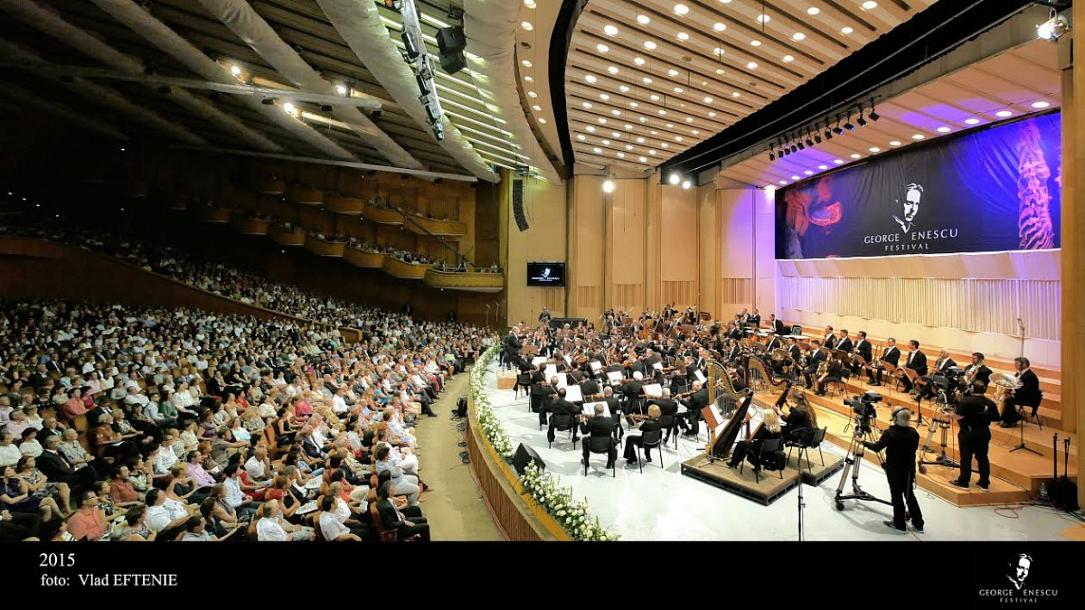 The Berlin Philharmonic, one of the world's top orchestras, will open the 2019 edition of the George Enescu Festival, the event that takes place every two years in Bucharest. The Royal Concertgebouw Orchestra Amsterdam will close the festival, as it happened at this year's edition as well, Mihai Constantinescu, the executive director of the festival told Ziarul Financiar's supplement Dupa Afaceri.
The Berlin Philharmonic previously performed at the 2015 edition of the festival, conducted by Sir Simon Rattle. Beginning august 2019, the Philharmonic's new chief conductor is Kirill Petrenko.
Constantinescu estimated that a public of some 150,000 attended the 2017 edition of the festival.
"In December, we started selling the festival passes, which sold out in ten minutes. The tickets for those who wanted to attend only certain performances went on sale in February and sold out in approximately two minutes. I think the Enescu Festival is increasingly well seen by the public," he explained.
A total of 2,500 foreign artists and 1,500 Romanian artists performed at this year's edition of the festival.
The festival opened with George Enescu's Oedip, performed by the London Philharmonic Orchestra, conducted by Vladimir Jurowski, the festival's artistic director. Indian conductor Zubin Mehta is the honorary president of the event. A premiere of this year's edition of the festival was a series of concerts titled the Music of the 21st Century, where important contemporary composers attended.
Normal