Romanian authorities check over 160 clubs after fire destroys famous Bamboo Club in Bucharest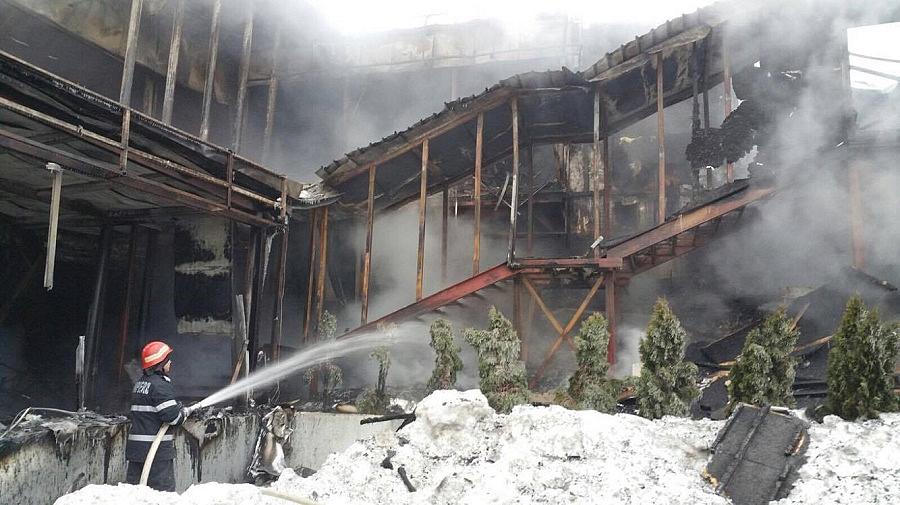 Teams made of firefighters and representatives of the Interior Ministry checked 162 clubs in Romania on Saturday night, giving total fines of more than RON 200,000 (EUR 44,500), and closing one club.
The authorities decided to start checking the clubs again after a fire burned down the famous Bamboo Club in Bucharest on Saturday morning. A total of 42 people were taken to the hospital by the emergency intervention crews or went to the hospitals on their own, most of whom were released on Saturday morning. Fortunately, none of the victims had burns.
The authorities checked 162 clubs on Saturday night, giving a total of 118 fines with a total value of RON 203,000 for "failure to comply with fire protection regulations," according to a statement from the General Inspectorate for Emergency Situations (IGSU).
The control teams mainly wanted to see if the clubs respect the regulations regarding the use of electrical installations, the proper signalling of evacuation routes, the fire protection equipment, escape routes, employee training, fire safety permits, and evacuation plans in case of fire.
Moreover, a club from Branesti commune, Gorj county, was shut down after the control teams found that the number of people in the club exceeded by more than 10% the maximum limit, which represented a serious violation of the law.
These preventive actions are to continue in the coming period, according to IGSU.
A similar action was organized in November 2016, when the authorities checked 448 clubs and gave fines of more than RON 788,000 (EUR 175,000). Moreover, at that time, two clubs from Brasov mountain resort were shut down because the number of people inside exceeded the maximum limit.
The firefighters and the Ministry of Interior started checking the clubs in Romania more closely after the tragic fire at Colectiv Club in Bucharest, on October 30, 2015, killing a total of 64 people.
Romania's President reacts after Bamboo Club fire: Laws and rules have again been broken
Irina Popescu, [email protected]
Normal