Former Romanian PM launches political party, shakes current majority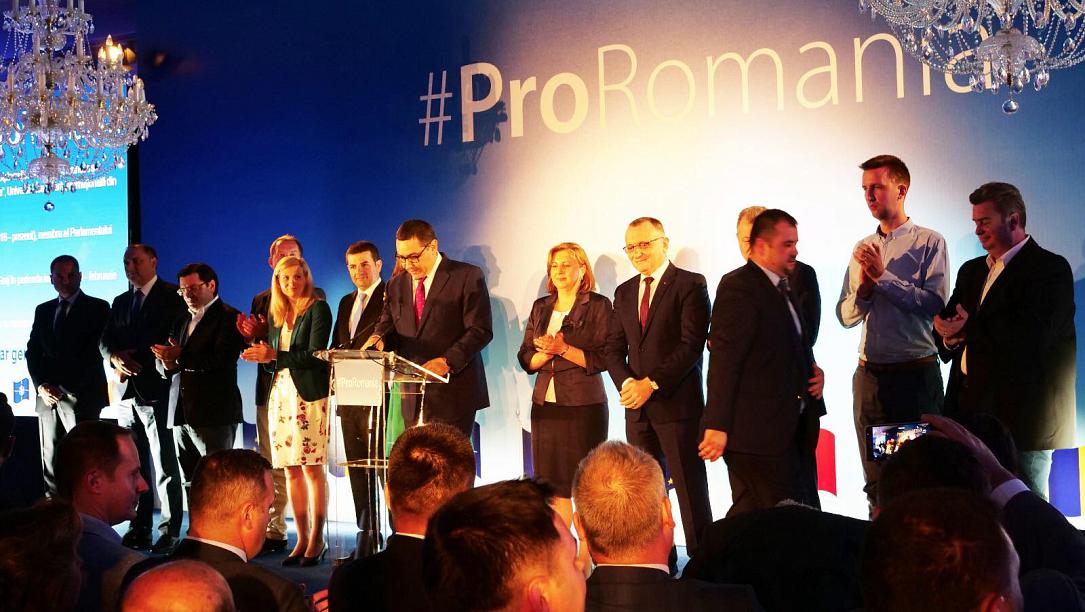 Former Romanian prime minister Victor Ponta officially launched his new political party, Pro Romania, on Monday, May 28.
Ponta said this is a start-up party, with a pro-European orientation, based on its founders' belief that the Romanian society will undergo fundamental changes related to technological progress, demographic education and culture, local News.ro reported.
"The current political parties have a chronic structural incapacity to adapt to these changes. Instead of thinking how the politics of the future should be, they use methods from the past, communist or even feudal, to keep their power today," Ponta said, adding that "a society can't progress by bringing up front politically illiterate people who qualify only for being obedient," a direct attack to his former party, PSD.
The former PM said his party would be a center-left political project and that it would be natural to collaborate with the Social Democratic Party (PSD), but not with its current leadership and its barons.
He added that his party would come up with a candidate for the presidential elections in 2019, one that the PSD members love, suggesting that former education minister Ecaterina Andronescu, who was removed from the PSD leadership earlier this year could be that candidate.
Victor Ponta launched Pro Romania together with former agriculture minister Daniel Constantin and former education minister Sorin Campeanu. Their team includes several other former ministers in the Ponta government, such as former finance minister Ioana Petrescu, former health minister Nicolae Banicioiu and former communications minister Razvan Cotovelea.
Ponta has also managed to convince five PSD MPs to join his party. Thus, the PSD-ALDE coalition lost their majority in the Deputies Chamber and now have to negotiate with other parties to pass their initiatives. Ponta said his party now has 11 senators and deputies and that more will come.
Victor Ponta was president of the Social Democratic Party (PSD) from 2010 until 2015 and prime minister from May 2012 until November 2015, when he was forced to resign after massive street protests following the Colectiv club tragedy. In 2014, he ran for president but lost to Klaus Iohannis.
He left the PSD helm at the middle of 2015, after the National Anticorruption Directorate (DNA) indicted him on forgery and money laundering in a case related to his activity as a lawyer a few years before. The High Court of Cassation and Justice acquitted him of the charges on May 10, but the decision is not final.
(photo source: Victor Ponta on Facebook)
Normal