US antimissile shield in Romania becomes operational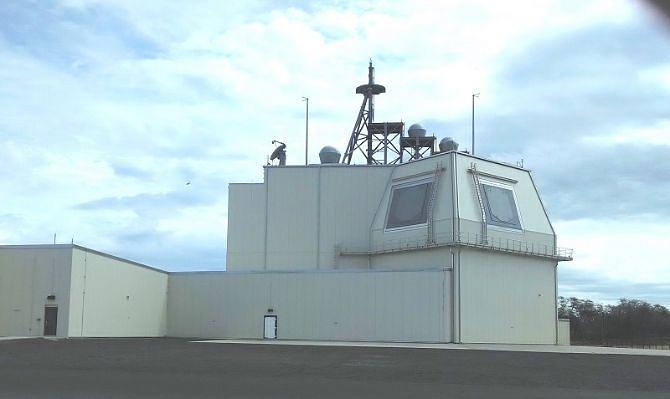 The antimissile defense system Aegis Ashore at the Deveselu military base in southern Romania officially became operational on Thursday, May 12, 2016. The system was inaugurated in the presence of NATO Secretary General Jens Stoltenberg, US Deputy Secretary of Defense Robert Work, and Romanian Prime Minister Dacian Ciolos.
The system installed at Deveselu is part of the US anti-missile shield and will be an integrated part of NATO's anti-ballistic defense system. This is one of the most important such bases in Europe and has been designed as a defense system against attacks from outside Europe.
The antimissile defense system will allow Europe to defend itself against attacks from countries such as Iran and is not directed at Russia, according to Robet Bell, the Pentagon's emissary to Europe. However, Russia has repeatedly said that the antimissile shield installation in Romania was a mistake and announced that it would develop intercontinental missiles capable of breaching this shield.
The system at Deveselu has three batteries with 24 SM-3 intercepting missiles capable of destroying long- and medium-range ballistic missiles, and a radar to guide the missiles. Similar systems are installed on American military ships.
A similar system will become operational in Poland by 2018. The radars that are supposed to detect the missiles are located in other countries, such as Turkey and the UK.
The antimissile defense system at Deveselu is also one of the biggest American investments in Romania, with an estimated cost of USD 400 million and annual operating costs of some USD 20 million, which does not include the costs of the missiles, according to previous statements by American officials.
Romania contributed to the project by providing some 175 hectares of land within the existing Deveselu air base and by creating the necessary access infrastructure in the area.
The US Navy took command of the military base at Deveselu in October 2014. An estimated 200 military, government civilians, and support contractors operate the US facility at the site.
The agreement between the US and Romania on the deployment of the ballistic missile defense system in Romania was signed in September 2011 and work on the base started at the end of October 2013.
editor@romania-insider.com
Normal