Top ten hotel companies in Romania: how much money in hospitality?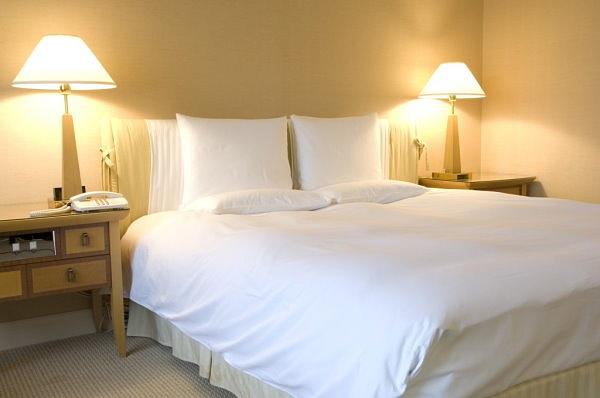 The ten biggest hotel companies in Romania last year made about EUR 163.5 million in turnover and only EUR 3.5 million cumulated net profits, Romania-Insider.com has calculated based on public data posted at the Finance Ministry. The ten companies had together about 5,000 employees.
The total revenues of the ten companies increased only by 3.5% compared to 2013, although the number of tourists that checked in local hotels increased by 6.6% to 8.44 million, according to data from the National Statistics Institute (INS). The number of foreign tourists who went to hotels in Romania was 1.91 million, up by 11.5% compared to 2013.
Here is a list of the biggest ten hotel companies in Romania based on their 2014 turnovers:
1. Bucuresti Turism - Turnover: EUR 25.7 mln; Net profit: EUR 2.53 mln
Bucuresti Turism owns the five-star hotel Radisson blu, on Calea Victoriei in Bucharest, and the apartment complex Centre Ville, which will be reopened this fall under the brand Park Inn by Radisson. The two hotels have a total capacity of 719 rooms, 7,200 sqm of commercial area and were valued at some EUR 142 million, according to a report by parent group Elbit Imaging. Bucuresti Turism is part of Israeli group Elbit Imaging, a company that's listed on the Tel Aviv Stock Exchange. Its local hotels are managed by the Carlson Rezidor group.
2. Societatea Companiilor Hoteliere Grand – Turnover: EUR 25.5 mln; Net profit: EUR 1.96 mln
The company owns the JW Marriott Grand Hotel in Bucharest, one of Romania's biggest five-star hotels. It has a total of 402 rooms and apartments, 12 conference rooms, and six bars and restaurants, as well as 11,000 sqm of offices and 5,000 sqm of commercial spaces, mostly leased to luxury brands. SCH grand is owned by Austrian construction group Strabag.
3. Ana Hotels – Turnover: EUR 25.2 mln; Net profit: EUR 1.97 mln
Ana Hotels is the biggest hotel company controlled by Romanian investors. It owns the Athenee Palace Hilton five-star hotel and the Crowne Plaza four-star hotels in Bucharest as well as the Europa hotel in Eforie Nord, on the Black Sea coast, and the Spot, Bradul and Poiana hotels in Poiana Brasov, one of the top winter resorts in Romania. Romanian investor George Copos controls the group and his daughter, Alexandra Copos de Prada is running it as general manager.
4. Continental Hotels – Turnover: EUR 21.0 mln; Net loss: -EUR 3.03 mln
Continental Hotels is a Romanian hotel group owned by Radu Enache, which owns 12 hotels in Romania. The group manages most of its hotels and has a management contract with Accor group for the management of its Ibis hotels in Bucharest, Sibiu, and Constanta. Its flagship hotel is the Grand Hotel Continental in Bucharest, which is classified at five stars. It also has three four-star hotels branded Continental Forum, in Sibiu, Oradea, and Arad. Its other hotel brands are Continental (3 stars) and Hello Hotels (2 stars).
5. T.B.R.C.M. – Turnover: EUR 16.1 mln; Net profit: EUR 1.81 mln
This state-owned company manages a wide base of hotel assets in Romania. It owns mainly two and three-star hotels located in 13 local resorts. It serves mainly pensioners and state employees who get holiday vouchers via public programs. The company is owned by the Public Pension House.
6. Turism Felix – Turnover: EUR 11.1 mln; Net profit: EUR 0.83 mln
Turism Felix owns and operates five hotels in Baile Felix, one of the biggest spa resorts in Romania, located near Oradea. Its top hotel is International, which is classified at four stars. The company also has restaurants and treatment centers that use thermal water. Turism Felix announced it would open a five-star hotel-spa complex this year, after a EUR 30 mln investment. The company's majority shareholder is Romanian investment fund SIF Transilvania, which is the biggest hotel owner in Romania. SIF Transilvania also owns hotels on the Black Sea coast, in Brasov, Ploiesti and in other Romanian resorts.
7. Intercontinental Romania – Turnover: EUR 10.3 mln; Net loss; -0.49 mln
Intercontinetal Romania owns the Intercontinental hotel in downtown Bucharest, one the Romanian capital's landmark buildings. The Intercontinental was opened in 1971 and at that time it was the second tallest building in Bucharest. It is still the tallest hotel in Bucharest, 77 meters high. It has 283 rooms, two restaurants and a SPA with pool at the 22nd floor. Romanian investor Dan Adamescu currently controls the hotel via several investment vehicles.
8. Rin Hospitality – Turnover: EUR 10 mln; Net profit: 0.41 mln
The company owns the largest hotel in Romania, the four-star Rin Grand Hotel, located on the outskirts of Bucharest, near the famous Vacaresti Delta. The hotel has 1,459 rooms spread over 16 floors and a constructed surface of over 100,000 sqm. However, the hotel only operates less than 500 rooms, as the rest were closed and converted into residential apartments. The company owns two other four-star hotels in Bucharest, one close to the city center, and one near the Henri Coanda International Airport. The group's owners are Romanian investors Ionut and Robert Negoita.
9. Unita Turism Holding – Turnover: EUR 9.7 mln; Net loss: -2.97 mln
Unita Turism is a hotel group owned by German businessman Josef Goschy. It is one of the biggest hotel owners in Romania, as it currently controls 19 hotels in 11 cities in Romania. Some of its biggest hotels are located on the Black Sea coast, three of which are in the popular resort of Mamaia. He group has been trying to sell some of its hotels in recent years.
10. Calimanesti Caciulata – Turnover: EUR 8.9 mln; Net profit: 0.48 mln
This company owns several hotels in the resorts Calimanesti and Caciulata, located in the Oltului Valley, north of Ramnicu Valcea. These resorts were once among the most famous in Romania. The company owns five hotels and several guesthouses. It is controlled by local investors.
Other large hotel companies which are just outside the top 10 are Grand Plaza Hotel, which owns the former Howard Johnson/future Sheraton hotel in Bucharest, RTH Premium (Ramada Bucharest North), and Accor Hotels Romania.
Normal