Romania's Simona Halep breaks Sharapova curse in Beijing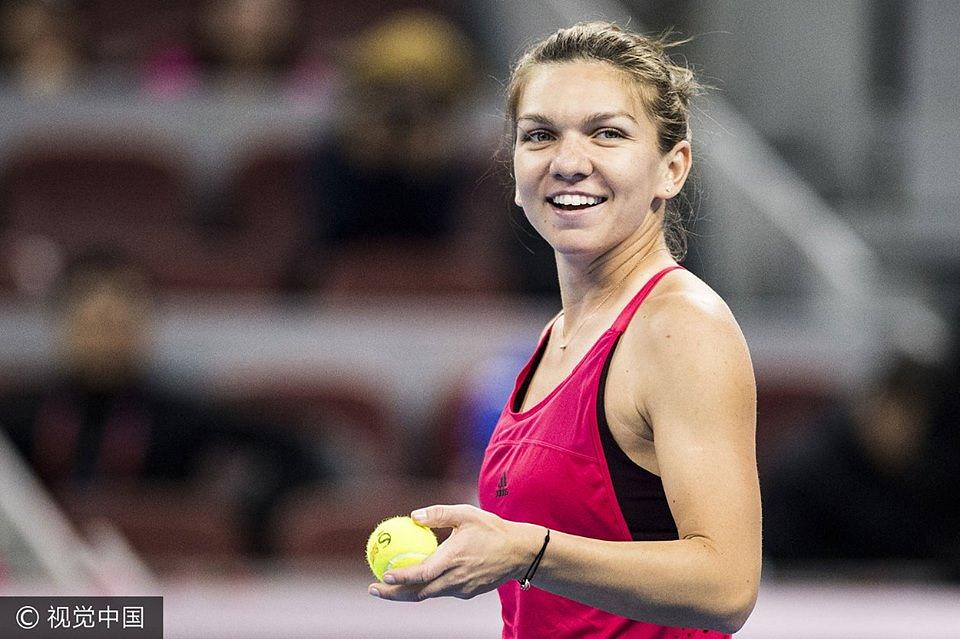 Romanian tennis ace Simona Halep, who is currently second in the WTA ranking of the best women's tennis players in the world, has finally managed to beat Russian Maria Sharapova in their eighth direct match. The win on Wednesday, October 4, took Halep to the quarterfinals of China Open, the tennis tournament currently taking place in Beijing.
The Sharapova-Halep encounter was one of the most expected matches of the day, especially as the Russian player had won the previous seven matches against the Romanian, including a final at Roland Garros in 2014. Most recently, Halep lost the US Open first round match to Maria Sharapova.
Simona Halep managed an almost perfect game on Wednesday, beating Sharapova 6-2, 6-2 after one hour and 12 minutes.
"I think she played an incredible match, probably the best she's played against me in all of our previous meetings," Sharapova said, cited by Wtatennis.com. "I wasn't as sharp. I wasn't seeing the ball as well. I wasn't moving up and down as well as I have been against her.
Next, the Romanian will play against the winner of the match between Polish Agnieszka Radwanska and Russian Daria Kasatkina.
This year's edition of China Open will end on October 8. The tournament has total prize money of over USD 6.3 million.
Irina Marica, [email protected]
(Photo source: China Open on Facebook)
Normal