Russian embassy in Romania: Rumors about Putin's poor health are as false as the Bucha massacre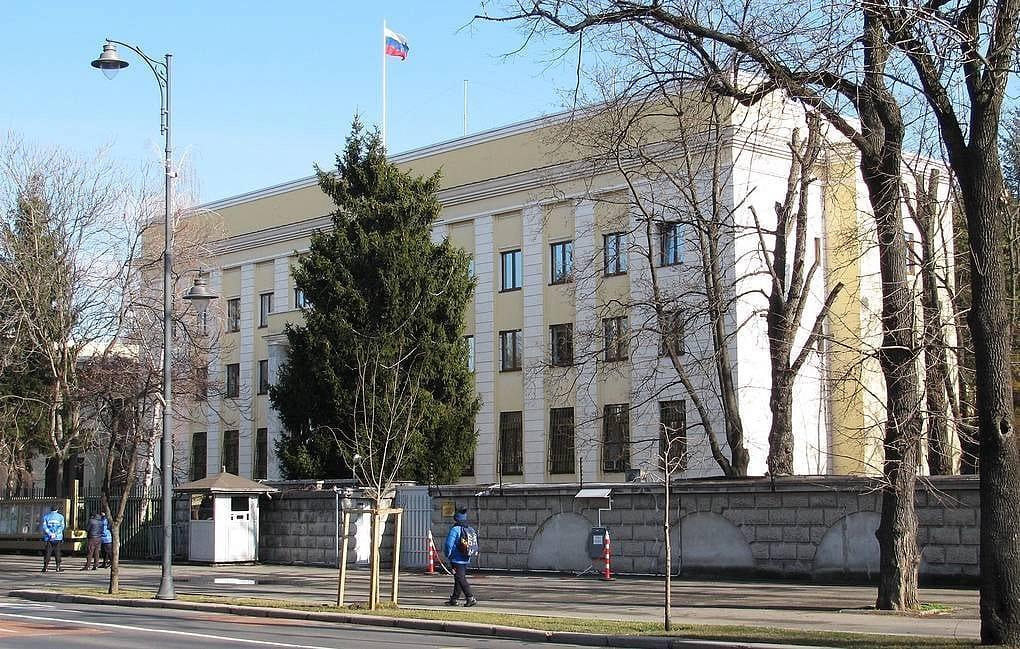 The rumors of Russian president Vladimir Putin's bad health, propagated by the Western media and "sadly repeated in Romania as well," are "as untrue as the falsehoods that constantly appear about, say, the 'massacres' carried out by Russian troops on civilians in Bucha, Borodianka and other localities in Ukraine," the Russian embassy in Romania wrote in a Facebook post on Wednesday, May 18.
The Russian embassy ended its post by wishing good health to the "sympathizers and worriers" who wrote to them.
Questions regarding Putin's health have circulated ever since a mid-April meeting with his defense minister Sergei Shoigu. During the entire meeting, the Russian president can be seen gripping the table and sinking in the chair.
The 69-year-old Putin again caused rumors about his health to surface when, during the May 9 Victory Parade, he covered his knees with a blanket.
A few days ago, an unverified account supposedly given by a Russian source revealed that the president may be suffering from a type of cancer. Other rumors have Putin suffering from Parkinson's – despite pushback from doctors.
The Russian embassy's post caused a flurry of ironic comments from Romanian Facebook users:
"This means it's true!" said one comment.
"If it's as untrue as the Bucha and Borodianka massacres, thanks! You just confirmed that Putin's gravely ill!" said another.
Following the Russian retreat from around Kyiv, the Ukrainian army found roads in the town of Bucha to be littered with bodies of civilians. Russian authorities maintained that footage showing the bodies was faked by Ukraine and then spread by the West. The bodies were later proven to have been there for weeks, disproving any Russian claims.
radu@romania-insider.com
(Photo source: Ambasada Rusiei in Romania Facebook page)
Normal