Romanian song: Suntem pasari calatoare by Marius Moga feat. Achi [showcasing Romania's beauties]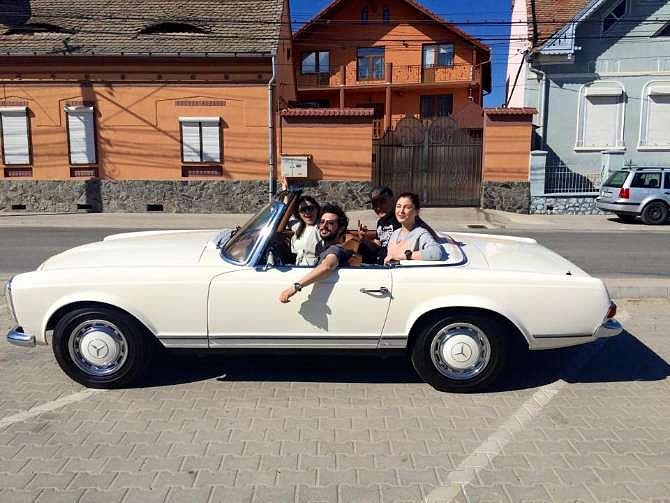 A newly launched music video my famous Romania composer and musician Marius Moga takes viewers on a trip across some of Romania's beautiful places, showcasing amazing scenery and beautiful cities.
The song is named Suntem pasari calatoare – in translation, We are Migrating Birds. In its music video, the singer and his girlfriend (also his fiancée in real life) drive across green, rolling hills, and arrive first in the town of Sibiu, then in Alba Iulia, two of the main travel optons in Central Romania.
Then, they encounter a traditional dance and join the celebration, wearing local costumes.
If not for the music  - the song is not necessarily outstanding – then this deserves a view and a share for helping everyone discover Romania's beauties.
Normal