Romanian film review – Get your tissues ready: Love Is a Story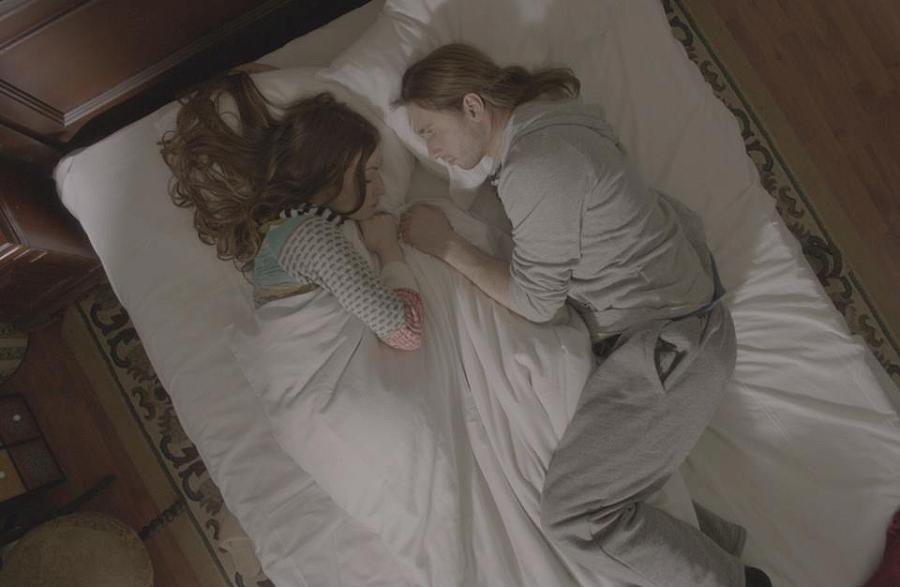 Ah, December. The month of all Home Alone reruns, family entertainment, and romance movies. Take Love Is a Story, for example (the rather freely translated Poveste de iubire), the newest Romanian cinema release. It's got beautiful protagonists, love, drama, picturesque sights, snow, Christmas, kids who are wise beyond their years, and a lot of 'magic'.
The story features two young artists who meet cute in a picturesque Transylvanian town (which is Brașov, by the way, looking great as a winter fairytale setting). Actress Aprilia and musician Sebastian are instantly smitten with each other and they embark on a passionate love story. But does it also have maturity and will it survive the challenges of being a struggling artist and under the influence of others?
If you think you know the answer, you are probably right because there is no single original line or plot twist in the entire movie. It's full of clichés, hair-rising wooden dialogue, and stock characters. The negative ones are particularly hilarious in their over-the-top evilness or strangeness (a special mention goes to Gabriela Popescu's vampy, man-eating landlady).
Love Is a Story is the second feature of young director Cristina Iacob and the recipe is similar to her debut #Selfie: she mixes all possible elements of mainstream movies and the result is a nice, harmless, utterly predictable cake. It's like tons of films you've seen before, only in Romanian and not in English. Which is a shame because she works with talented actors and Romanian cinema is in desperate need of some crowd-pleasing, solid mainstream. Iacob's films are a start but if she wants them to be more than cheap copies, she has a (very) long way to go.
Still, if you want to ogle the lovely streets of Brașov, or the good-looking protagonists, for that matter, and are in the mood for a bit of extra light Christmas entertainment, you can catch the movie in multiplexes across the country. For those of you who prefer something different to get into the Christmas spirit, I recommend re-watching Home Alone.
[embed width="560"
height="315"]https://www.youtube.com/watch?v=hbDb1aTcpLs">
By Ioana Moldovan, columnist
Normal