Romanian FA appoints Slovenia, Morocco as friendly opponents ahead of Nation's League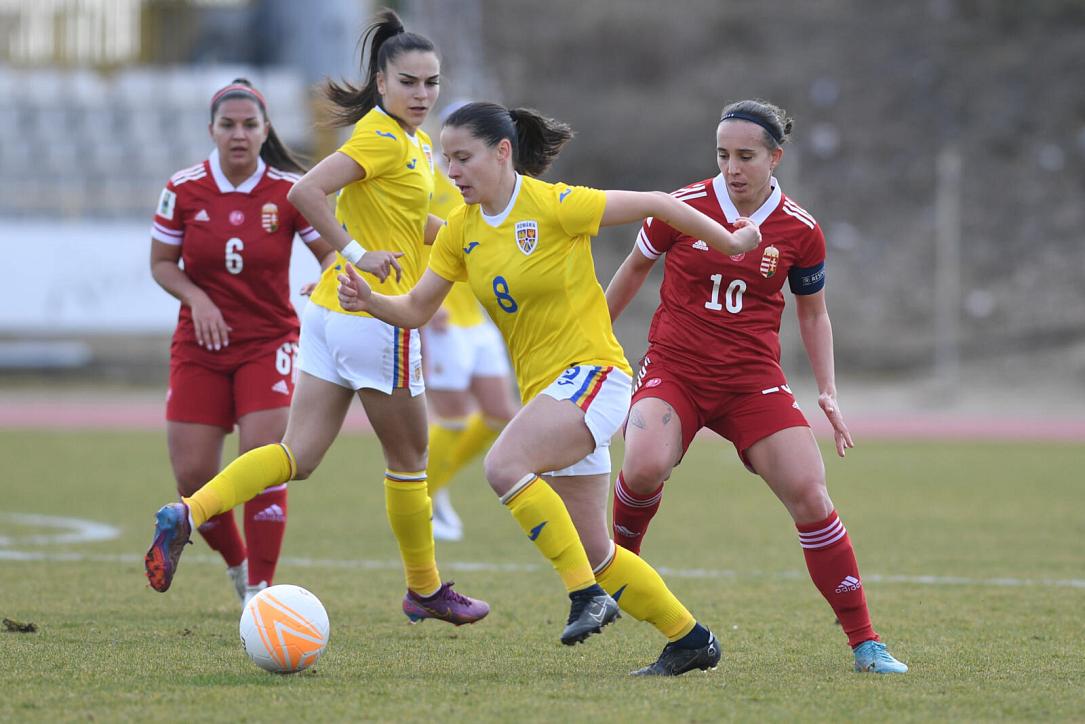 The camp of the Romanian women's national football team is up and running as the tricolors are preparing for two games ahead of their debut at the UEFA Nation's League. Camelia Ceasar and co will play an away game against Slovenia at the Z'dežele Stadium, Celje, on April 7 and return to National Stadium Arcul de Triumf, Bucharest, to face Morocco on April 11. 
Helmed by former Universitatea Cluj manager Cristian Dulca since 2021, the ladies have faced tough tests before arriving at the Mogoșoaia National Football Center in early April. Earlier this year, they amassed 1 win and 2 losses during the four-piece round-robin tournament the Cyprus Women's Cup, scoring just two goals during 3 outings. 
"This position represents a new challenge for me and I want to thank, first of all, the management of the FRF for the trust given to me. We have a long way to go, but I am confident that together we can achieve major changes in women's football in Romania," Cristian Dulca told Romanian Football Federation during his inauguration years ago. 
Dulca will summon his 24-women roster later this month.
The stakes are high for the journeyman manager ahead of Romania's debut at the UEFA Women's Nations League. All European teams will be divided into 3 value leagues called League A, B, and C, then divided into groups of 3 or 4 teams, and will play one match at home and one away against each opponent. The national teams will be able to promote or relegate, and the final hierarchy in the Nations League also decides the places from which the representative teams will start in the second phase of the preliminaries - called European Qualifiers.
Romania almost qualified for this year's edition of the FIFA Women's World Cup in Australia and New Zealand, but they sat six points away to secure a play-offs spot in Group G below Italy and Switzerland. 
Meanwhile, the men's team is also gearing up for their Euro 2024 qualifiers campaign. They will play Andorra on March 25 and Belarus at the National Arena (Bucharest) on March 28. Last year, they were relegated from League B to League C at the Nation's League after losing 3 times in their 6 outings against a group consisting of Finland, Montenegro, and Bosnia. 
(Photo source: FRF.ro)
Normal