Romanian national football team gears up for Euro 2024 qualifiers campaign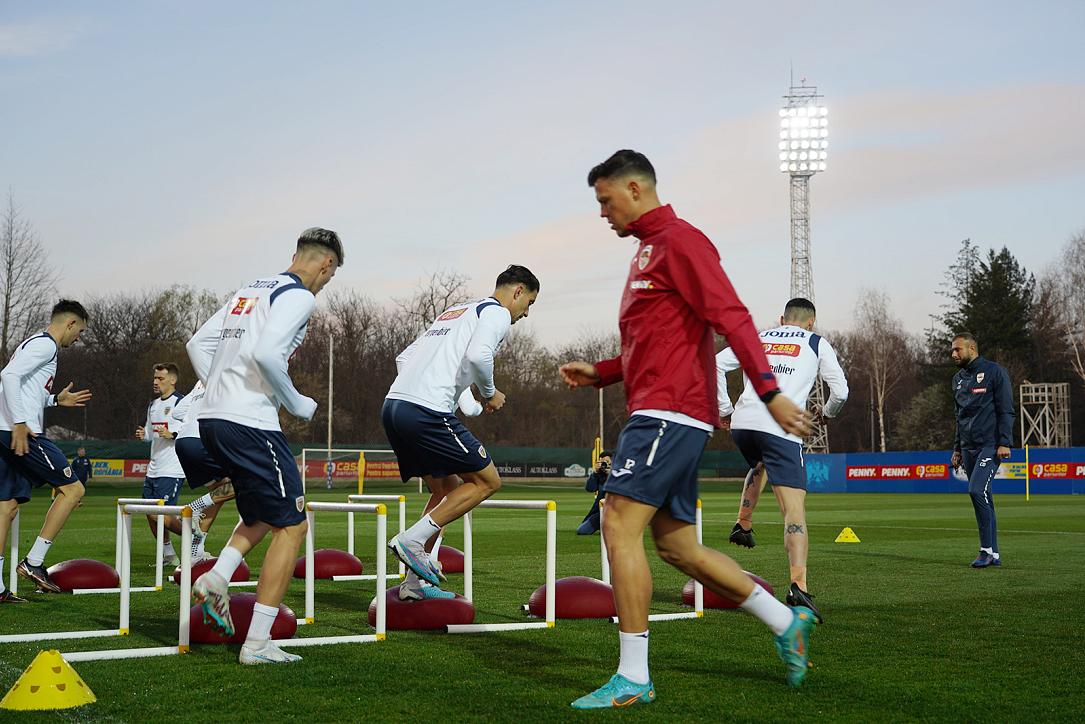 The Romanian men's national football team will face Andorra at Estadi Nacional (Andorra la Vella) on March 25 and Belarus at the National Arena (Bucharest) on March 28 for their Euro 2024 qualification campaign. 
26-year-old midfielder Răzvan Marin, the proud bearer of the captain's armband, said that the Tricolor boys are aiming for a clean 6-point & 2-win campaign this month. 
"I'm glad that I have many selections in the national team, it's important for me, for the statistics, for my pride as a player. I'm ready, I'm thinking here and I want us to have a very good campaign, and at the end of the qualifiers to be at the Euro," the Empoli player told the Romanian Football Federation.
Helmed by former Steaua and CFR Cluj head manager Edward Iordănescu, Romania's Euro 2024 campaign starts with a few injuries.
George Pușcaș, Romania's number-9 striker, is unfortunately injured and unable to participate in the campaign. In return, Farul Constanța's forward and Gheorge Hagi Academy's alumnus Louis Munteanu were called to fill the gap. CFR Cluj defender Mario Camora has also been sidelined after sustaining an injury during his team's 2-2 game against Rapid București, replaced by Marius Ștefănescu.
The remaining members of the team have arrived at the National Football Center in Mogoșoaia, near Bucharest, for training sessions before heading to Andorra later this week. 
The campaign will resume in June with two away matches against Kosovo and Switzerland, and then two home games in September against Israel and Kosovo.
(Photo source: FRF.ro)
Normal