Romania finishes 15th at the 2018 International Physics Olympiad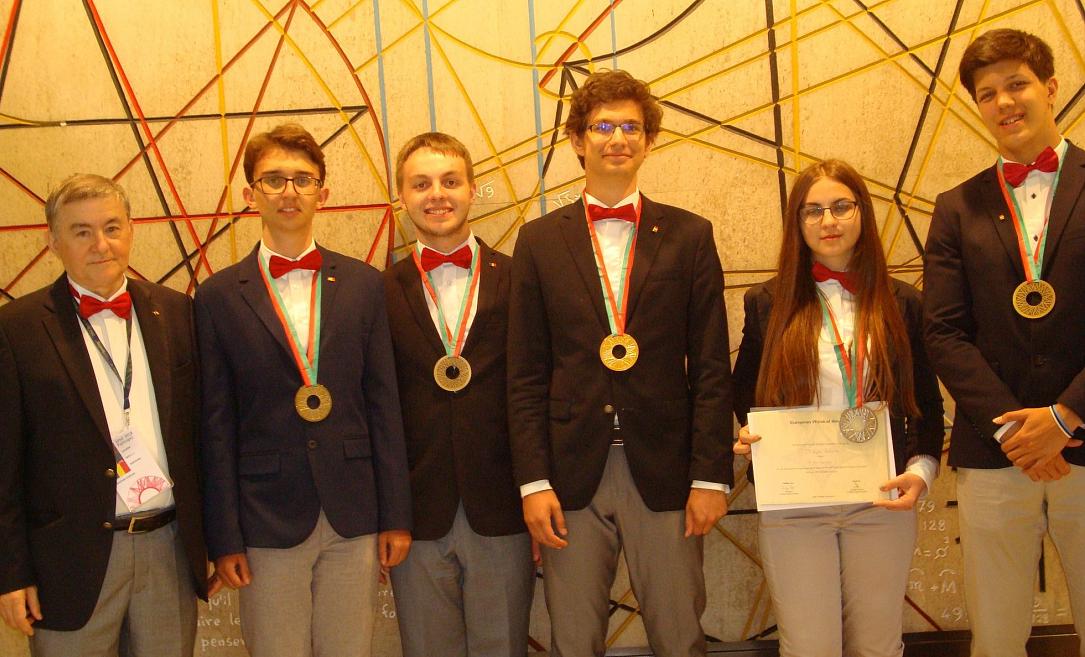 Romania's team finished 15th out of 90 participating countries at the 2018 International Physics Olympiad in Portugal, with one gold, two silver, and two bronze medals, according to information the competition's website.
Petru Cotrut, a student at the International Informatics College in Bucharest, brought the only gold medal for Romania this year, ranking 24th in the individual ranking. Sabina Dragoi and Stefan Dolteanu took silver medals and Andrei Cosmin and Razvan-Mihai Ursu got bronze medals.
The contest had two tests, a theoretical one and an experimental one, the time allotted for each being five hours.
Almost 400 students from 90 countries participated in this year's competition. China ranked first, with five gold medals and the highest score in the individual ranking, followed by India, also with five gold medals, Russia, South Korea, Singapore and Taiwan, with four gold medals and one silver each. USA was 7th, with three gold medals and two silvers.
Romania's performance this year was lower than in 2017, when the Romanian students won four gold medals and ranked 5th in the overall ranking and first in Europe.
(Photo source: Ministerul Educatiei Nationale on Facebook)
Normal