Report on 2015 Bucharest club tragedy unveils healthcare system problems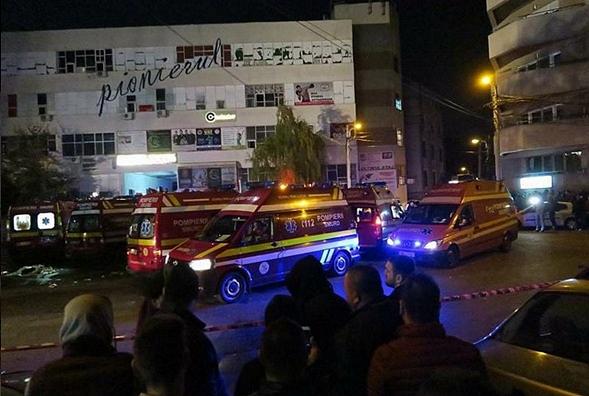 Two years after Romania was shaken by the tragic incident at the Colectiv club in Bucharest, following which 64 people died, a new report comes to unveil the problems in the local public healthcare system.
However, the report obtained and presented by local Digi24 is not that new. It was completed in early-2017, but it was never made public. The Ministry of Health denies the existence of such a report.
Some of the report's conclusions are very serious. For example, they reveal that the Romanian authorities initially refused the transfer abroad for the victims and this was done only at the pressure of the public.
Moreover, the nosocomial infections, which were the main reason why some of the survivors later died in hospitals, don't appear in the medical records, they hadn't been reported in hospitals in Romania. The doctors from abroad discovered these infections, reports Digi24.
The public hospitals were also not ready for such a high number of burn victims. Romania had only 10 beds available in 2015 for patients with severe burns, far too few for the large number of victims after the fire at Colectiv Club. Even so, those with serious injuries were transferred to hospitals abroad only after pressure from their families and the public.
Moreover, according to the report, no hospital in Romania met the conditions for hospitalization of victims with serious burns, as there was no protective isolation area for patients with burns. The lack of such an isolation area increased the risk of infection for these patients. In fact, many of the injured died of bacterial infections from hospitals.
The communication, both at central level and between hospitals, as well as with the parents, was also poor.
The Ministry of Health reacted after Digi24 presented the report, saying that this document doesn't exist.
"There is no report from early-2017 at the Ministry of Health containing information on the intervention of the health authorities in the Colectiv case. Moreover, such a document is not found in the handover protocol signed by the two ministers on January 5, 2017, when the coordination of the Ministry of Health was taken over by health minister Florian Bodog from minister Vlad Voiculescu."
Moreover, the Ministry of Health also says that former minister Vlad Voiculescu actually failed to hand over several documents when leaving the office.
On October 30, 2015, a fire broke out at Colectiv club in Bucharest, killing a total of 64 young people and injuring many more. Colectiv was one of the most popular clubs among young people in Bucharest, hosting many concerts and parties. The courts haven't found any guilty people in this case yet.
Looking back at 2015: Colectiv, the Romanian tragedy that has changed laws and people
Bucharest hospital managers sent to court for abuse of office
Irina Marica, irina.marica@romania-insider.com
Normal