Top managers & businesses join Romania Insider Awards this year: who's on board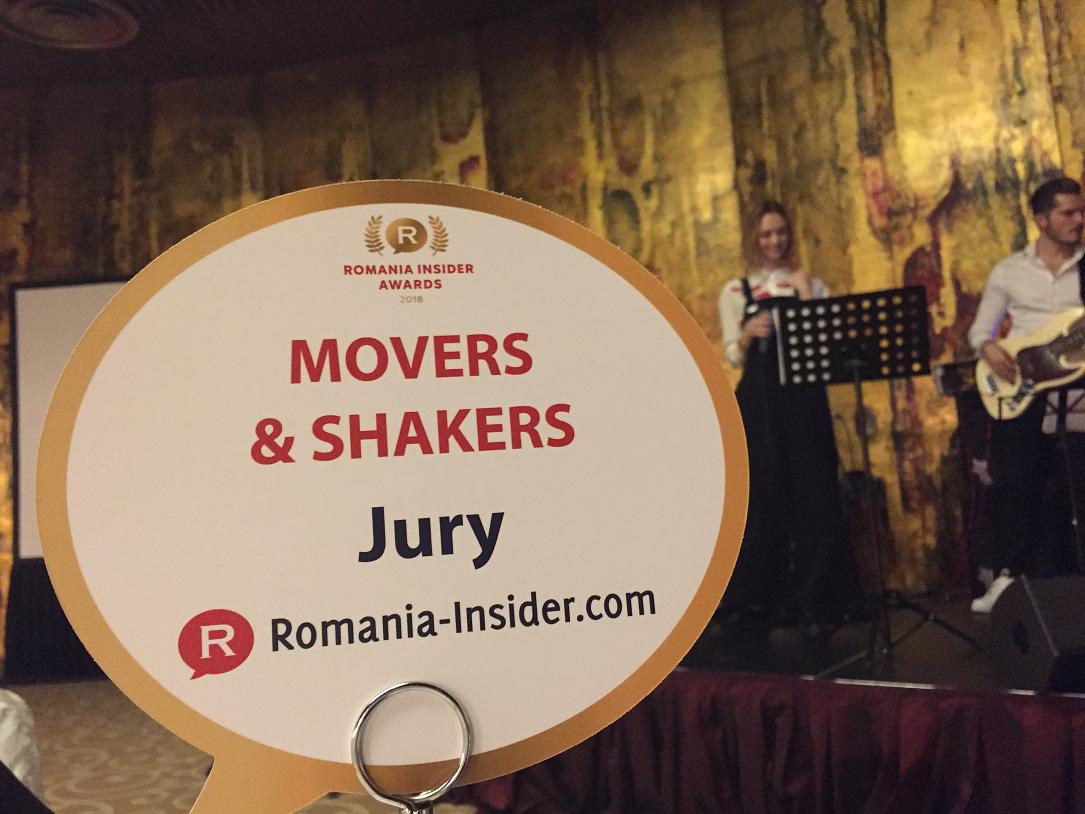 Romania Insider Awards has brought together 21 renowned Romanian and foreign business executives and professionals, alongside 14 confirmed partner companies and 14 supporting business organizations, who have joined forces to discover game changers in Romania.
The competition's Jury is made up of 7 top managers leading large companies in Romania, while 14 top business leaders and professionals are part of the Board of Advisors. They will select the winners in seven award categories during an ethical and transparent two-step selection process. Check the  full list of Jury members below. Nominations for the Romania Insider Awards are open online until August 31. We will also organize an online vote for the projects which qualified in the first selection stage. The call for the Young Generation Panel is also open – young professionals under 30, with at least 3 years of work experience, are invited to sign up here for this panel and then nominate companies, people or personalities which bring a contribution to the Romanian society. They will decide who receives the Young Generation's Award for Contribution to Romanian Society. We will discover both the Jury prizes and the public vote winners of the 2018 edition at the Romania insider Awards Gala on October 16, 2018, at the Intercontinental Hotel in Bucharest. The Gala is already highly pre-booked. A limited number of seats are available still at early bird prices until August 15, 2018. You can book tickets online here.  A limited number of tables is also available for company branding in visibility packages, or stand alone. Email awards@romania-insider.com if you want to book one of the last remaining tables for your company.
This year's award categories
Best Innovation Award powered by Bayer Romania Best Start-up Award powered by Banca Transilvania Employer of the Year Award powered by UP Romania Most Scalable Social Responsibility Project Award Fair-Play Real Estate Project Award powered by Catinvest Eastern Europe Best Promotion for Romania Abroad Award Best Rural Development Project Award Young Generation's Award for Contribution to Romanian Society powered by CRH Romania Read about all the categories here. 
Jury members 
Sebastien Delen – General Manager, Ubisoft; Manuela Banu – CEO, Orkla Foods România; Richard Sentkar – Country Head for Romania, BNP Paribas Group; Aurelia Luca – Managing Director, Skanska Romania; Robert Maxim – Founding Partner, Ensight Management Consulting; Ioana Enache – General Manager, Amway Romania, Bulgaria & Grecia; Gustavo Navarro – Managing Director, CRH Romania The full Board of Advisors list is here. 
Confirmed partners
Main Event Partner: CRH Romania Awards Sponsors: Banca Transilvania, Up Romania, Catinvest Eastern Europe, CRH Romania, Bayer Romania Platinum Partners: Cegeka, Bitcoin Romania Gold Partners: Grecu & Asociații, Alesonor, Bucuresti Mall, Lea Groupe Partners: Intercontinental Hotel, TELUS International Europe, Deutsche Schule Bukarest - DSBU Supporters: American Chamber of Commerce in Romania  (AmCham), French Chamber of Commerce in Romania (CCIFER); British Romanian Chamber of Commerce in Romania BRCC, Romanian-German Chamber of Commerce (AHK), Netherlands Romanian Chamber of Commerce (NRCC), Austrian Business Club,  CEO Clubs & Next Gen, Business Women Forum Romania (BWFR), SmartDreamers, Nomenius, Entrepreneurship Academy, Maastricht School of Management Romania, REC, Romanian Business Leaders, PQB Communication Designers, Travel Communication Confirmed media partners: Wall-Street, HR Club, IQads, Birouinfo.ro, DepozitInfo.ro, EuropaProperty.com, Le Petite Journal de Bucarest, Stiinta si Tehnica, CSR Media For more info, kindly email awards@romania-insider.com. 

Normal

-->