Romanian SocDem leader wants party's confidence vote at congress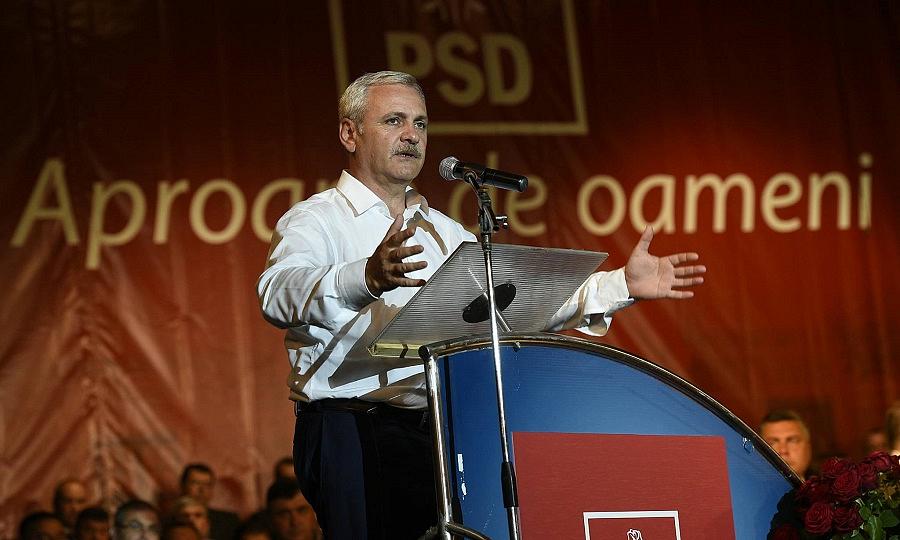 The leader of Romania's Social Democratic Party (PSD) Liviu Dragnea, the most powerful politician of the moment in Romania, wants to summon a national congress of the party in March.
He said he would ask the party for a vote to reconfirm him as the party's leader. He also wants to redefine and relaunch the party's governing program, local Mediafax reported.
"I will propose the to the Executive Committee the summoning of an extraordinary congress. We have been witnessing a period of turbulent debate in the Romanian society, on justice, taxes, education and PSD needs to have a well-defined position. I want us to redefine and relaunch the governing program. I want us to free the Romanian society from undemocratic and illegitimate pressures. I want to engage PSD in the most ambitious development program in Romania's history," Dragnea said on Wednesday, before his party's executive committee meeting.
After the meeting he added that PSD will change 27 of its 96 state secretaries within the government for not performing well enough.
Liviu Dragnea is trying to capitalize on his recent victory against a group within his own party led by former PM Mihai Tudose, who wanted to replace him from the party's helm at the beginning of this year. Dragnea managed to turn the situation in his favor and forced Tudose's resignation after which he named former MEP Viorica Dancila, who is loyal to him, as prime minister.
Normal