Romania may have first woman prime minister as biggest party proposes MEP for the job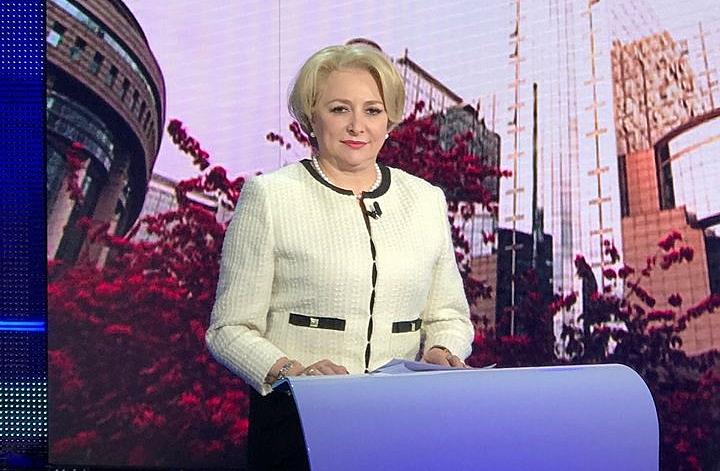 Romania's Social Democratic Party (PSD) will propose Viorica Dancila, a member of the European Parliament, for the prime minister seat, according to sources within the party. If president Klaus Iohannis accepts to nominate her for this position and the Parliament votes her cabinet, she may become Romania's first woman prime minister.
PSD's executive committee met on Tuesday morning to find a new prime minister after withdrawing support for Mihai Tudose, who has led the PSD-ALDE government since July 2017. Tudose officially presented his resignation to president Klaus Iohannis, who called on the political parties to rapidly come up with new solutions for the government. While opposition parties asked for early elections, the PSD-ALDE coalition, which still holds the majority in the Parliament, said it would come up with a new prime minister and threatened to suspend the president if he doesn't acknowledge the parliamentary majority.
Viorica Dancila, PSD's proposed prime minister, is the president of PSD's women organization. The proposal to back her for prime minister was voted by almost all of the party's executive committee's members (there was only one abstention), according to News.ro.
The other PSD members taken into consideration for this position were former education minister Ecaterina Andronescu, who refused the role, as well as agriculture minister Petre Daea, according to Mediafax.
More influential PSD members, such as labor minister Lia Olguta Vasilescu, Bucharest mayor Gabriela Firea, and economy minister Paul Stanescu, also said they didn't want this position.
The previous two PSD prime ministers, Sorin Grindeanu and Mihai Tudose, only lasted six months into the job each.
Dancila is 55 and was born in Rosiorii de Vede, in Romania's Teleorman county, the same county where PSD leader Liviu Dragnea comes from. She has been a PSD member since 1996, and has held several public positions, such as local councilor in Videle, county council member in Teleorman, before becoming a member of the European Parliament in 2009.
Between 1989 and 2009 she worked as a teacher at the Videle High School and then as an engineer at oil and gas group OMV Petrom.
Viorica Dancila was one of the PSD leaders who asked for Mihai Tudose's resignation in the executive committee meeting on Monday evening. She also criticized the former PM for his statement about Szeklerland officials who would fly next to their flag.
As a coincidence, Dancila is from the same town as interior minister Carmen Dan, one of Liviu Dragnea's protegees in the government, who played a key role in Tudose's removal.
Romanian PM refuses to dismiss Police head, asks interior minister to leave
Interior minister won't resign, starts control at Romanian Police
Normal