Human traffickers that kept 65 young people slave-like, caught in Romania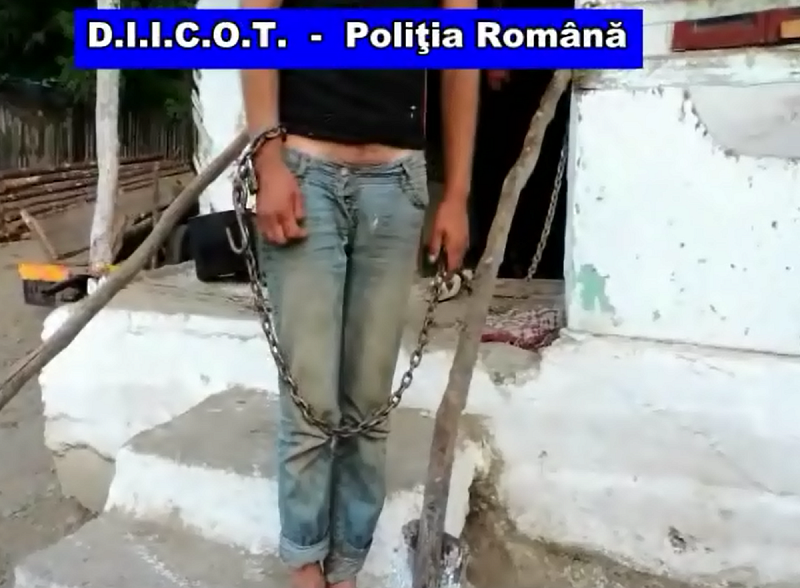 At least 65 young people, including minors and people with mental disabilities, have been sequestered for years, some of them chained, in a slave-like state, at a farm in Arges county in Southern Romania, by a criminal group which specialized in human traffic, according to Romania's Directorate for Organized Crime and Terrorism (DIICOT).
Prosecutors and police officers carried out searches in the Arges county yesterday, at the group members' houses, dismantled the group and freed the young people. They had been recruited "through coercion or deceit", and some even kidnapped from public places, near churches or train stations.
The victims were chosen from vulnerable people, namely minors, people with mental or physical disabilities or very poor people.
About 40 members of the criminal group are currently investigated and will be brought to hearings. According to DIICOT prosecutors, several criminal groups structured on the basis of family relationships recruited tens of people since 2008. They were exploiting them and forcing them into begging, as well as into household work.
Suspects were brutally hitting the victims and were permanently supervising them. They were offered food leftovers and were chained and locked during the night so they wouldn't run away. The victims were also asked to fight each other to amuse the suspects.
Find a video of the police searches here.
Normal