Helicopter ride to the club, super expensive champagne sold in posh Romanian seaside resort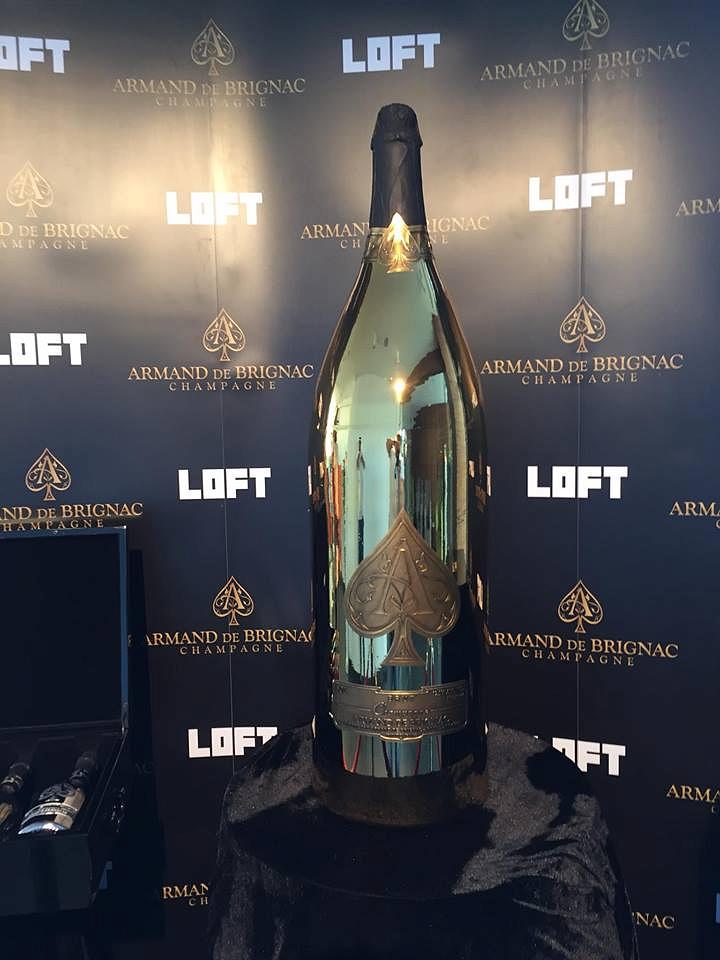 As Romanians and foreigners flocked to the seaside to celebrate Labour Day during the long weekend including May 1, eccentricity also found its way to the Black Sea shore region. Last weekend, a helicopter landed in a crowded parking lot to deliver a group of party goers to a posh seaside club. Meanwhile, somebody ordered an EUR 100,000 champagne bottle.
These happened in the seaside resort of Mamaia, which can easily compete with the likes of Ibiza, judging by the number of rich and posh visitors, by luxury and by its prices.
There were over 35,000 tourists last weekend in Mamaia, around half of them foreigners, and the number is likely to stay high as Monday and Tuesday (April 30, May 1) are also free days in Romania.
The EUR 100,000 champagne bottle under the Armand de Brignac brand (pictured) was sold in the Loft club in Northern Mamaia. VIP guests who come to the Loft club usually stay at the Nyota hotel nearby, according to Digi24.ro, where the most expensive apartment is EUR 1,500 a night. A group of French people rented out the hotel for the May 1 mini-holiday, and they most likely wanted to drink the expensive champagne, according to Romanian media. A security company escorted the expensive champagne to the VIP clients.
Elsewhere in the same seaside resort of Mamaia, a group of young people joins a club opening by helicopter. The helicopter pilot almost missed landing as the Nuba club's parking lot was crowded with both cars and people waiting to get in.  A taxi driver who was almost hit managed to record the scene.  There was high dust in the air, and several outdoor panels fell as the helicopter landed. Greek singer Antonis Remos, who was invited to sing for the club opening, was likely on board the helicopter, according to Mediafax newswire.
The helicopter belongs to JTAir, a local company which offers private flights. A ride is RON 350 (some EUR 76) per person, according to Digi24.ro. (video below in Romanian, from Digi24 news channel, including footage from the landing)
So far, authorities have not reacted to the dangerous landing, which included a missed landing.
(photo source: Claudiu Grasu /Zip Security, on Facebook)
Normal