Group of Romanians launch platform dedicated to promoting Rosia Montana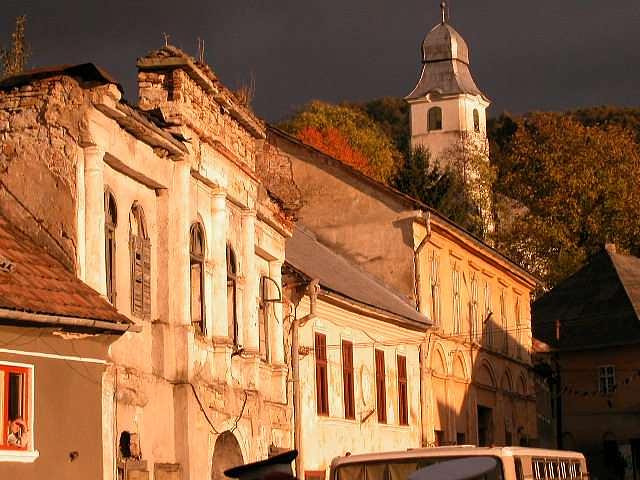 A group of Romanians, including locals from Rosia Montana, have launched a tourism website dedicated to the promotion of Rosia Montana commune in Apuseni Mountains.
On the website, visitors can find information about access, accommodation, and services, as well as eight touristic trails for biking and hiking. Moreover, the website also includes a section of alternative activities, where visitors can find things they can do in Rosia Montana, from horse-drawn sleigh rides, to activities locals do, such as milking cows or looking after the small trout farm in the commune.
"The Traicurost.ro website was launched at the initiative of locals from Rosia Montana and Corna, but also of young people from other cities, from the desire and need to develop the area in a uniform, diverse, and inclusive way, starting from alternative models," Edmond Kreibik, one of the project's initiators, told local Mediafax. The Romanian expression Trai cu rost, included in the website's name, translates as Living with a meaning. The website is currently available only in Romanian.
According to Kreibik, those involved in this initiative want the project to contribute to the process of social reconstruction and economic development of the local community.
Rosia Montana is located in Apuseni Mountains, 130 km South-West of Cluj-Napoca. The commune became well-known after Rosia Montana Gold Corporation, a company 80%-owned by Canadian firm Gabriel Resources, tried to get all the permits needed to start a gold mining project in the commune. However, the project was blocked in 2013, after massive street protests in Romania, as the gold mining process would have used cyanide, which is highly toxic for the environment.
In January last year, Romania's Culture Ministry decided that the town of Rosia Montana and its surroundings should be classified as category A historic monuments. That meant that any intervention that may affect the area was forbidden.
Moreover, in early-January this year, the Culture Ministry submitted the Rosia Montana file to UNESCO, so that the town would be included on the World Heritage list.
Rosia Montana has been a gold mining site for some 2,000 years. The Romans founded the first settlement on the site, called Alburnus Maior. The Roman galleries are one of Rosia Montana's main heritages. The village also hosts a Gold Mining Museums, which has in its collection objects used for gold mining dating as far back as Roman times.
Gabriel Resources goes to court against Romania
Irina Popescu, [email protected]
Normal