Freedom House: Romania is a free country overall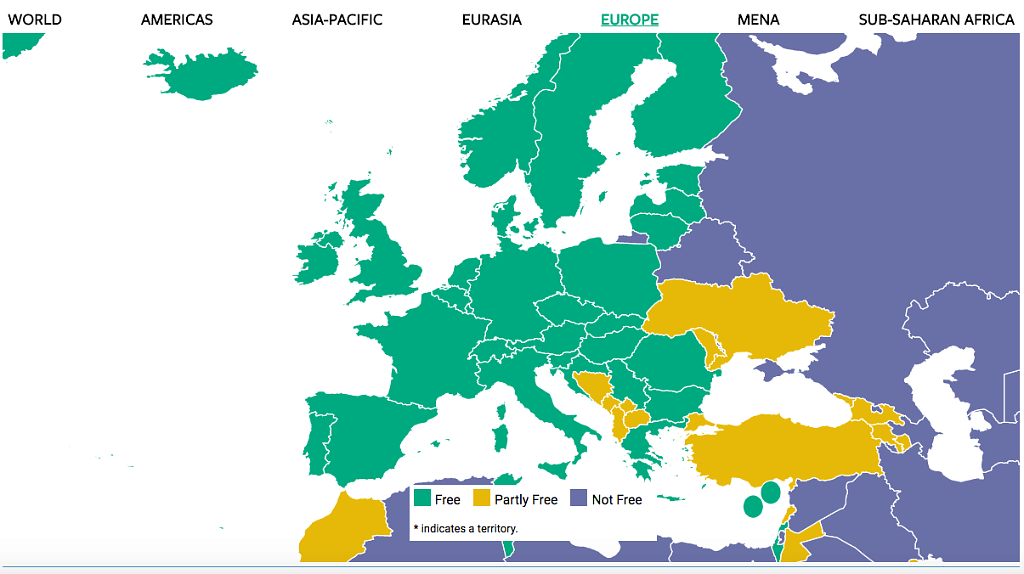 Romania is a free country overall, with a relatively free media, but most of the businesses operate in the so-called grey economy, according to the report Freedom House for 2016 published yesterday.
Romania received the overall score of 84 out of 100 possible. For political rights, the country earned a score of 34 out of 40 whereas the freedom of electoral processes got a score of 11 out of 12. As for political pluralism and participation, Romania won 14 of 16 possible points.
The multiparty system in the country includes a healthy competition between rival blocs. However, certain parties show a reduced ideological consistency and seek coalitions that promote personal interests or the business interests of their leaders, according to Freedom House.
The report also shows that mass-media is plural, although some is controlled by wealthy businessmen while the state media is still dependent on budget revenues and vulnerable to political influences.
The education system in the country is weakened by the widespread corruption and the ever-growing power of local and government officials. Roma people, people with disabilities, members of sexual minorities and people infected with HIV are still discriminated in education, employment and other fields, according to the Freedom House report.
Finland, Norway, and Sweden are seen as the freest countries in the world. Meanwhile, Syria is the only country with a negative score.
Normal