Prosecutors: Famous Romanian doctor puts patient life in danger to compromise colleague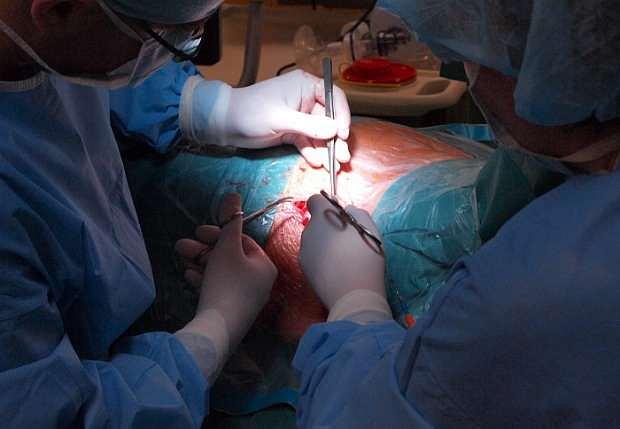 Dark stories about a famous Romanian doctor emerged after the prosecutors held him in an embezzlement case. Besides leading a state medical institute to bankruptcy for the profit of his own private clinic, the doctor was apparently involved in preferential transplants and terrorized the fellow doctors who didn't agree with his methods, according to local media
Famous Romanian urology surgeon Mihai Lucan, who treated former president Ion Iliescu and former prime minister Emil Boc, was held in an embezzlement case on December 21.
The prosecutors' file on him includes testimonies from colleagues who were horrified of his methods. Doctor Mihai Suciu, who had expressed opposition against Lucan's methods, was one of the people who experienced Lucan's retaliation.
He testified to the prosecutors that the Romanian urology surgeon intentionally cut a patient's renal artery, during a surgery Suciu coordinated, to compromise him, according to Stirileprotv.ro. Fortunately, the patient survived the operation.
Mihai Lucan used to search some of those who entered his office, including doctors, to make sure they had no recording technique on them, according to prosecutors.
Lucan, who was also a university professor, set a terror regime at the Urology Institute in Cluj-Napoca, as his former colleagues said, according to prosecutors.
"He resorted to threats and physical aggressions. All employees, including myself, received a beating from the teacher at some point, trying to intimidate us. He also said there was only one commander, and the rest were soldiers," Silviu Moga Manager, the manager of the Institute of Urology and Renal Transplant Cluj, said.
Placed under judicial control, Lucan arrived at a police station in Bucharest on Friday, December 29.
Lucan refused to comment on the accusations brought to him, saying he was not allowed to speak to the press. "It's a country that does not like myths," he said.
When the judge decided that Lucan would not be preventively arrested, Lucan apparently asked the magistrate if someone had told her that he loved her, sources from the investigation said.
The Directorate for Combating Organized Crime and Terrorism (DIICOT) is investigating Lucan, alongside his son, Valerian Ciprian Lucan, also a surgeon, and Dan Emil Fofiu-Sânpetreanu and Sanda Rodica Baciu, two managers of the Clinic Institute of Urology and Renal Transplant (ICUTR) in Cluj-Napoca.
The group are suspected of having brought damages of over RON 5 million (EUR 1.1 million) to the Clinic Institute of Urology and Renal Transplant (ICUTR) in Cluj-Napoca, in western Romania, by using the resources of the state-owned institute for the benefit of a private medical facility owned by Lucan's family.
Money incident prolongs hearings in Romanian surgeon embezzlement case
New allegations: Investigated Romanian surgeon gave preferential treatment to dignitaries
Normal